Amy Schumer recently put her relationship with partner Ben Hanisch to the ultimate test: violent food poisoning.
Appearing on the Ellen Degeneres Show, the 35-year-old explained the unfortunate bout of gastro hit when the pair were on holiday, and staying in a tiny, one-bathroom Paris hotel.
"I knew it was over," Schumer joked.
"I was in there yelling, 'It was so great dating you. I wish you the best luck. You're going to meet the greatest girl'. But I knew, I knew it was over.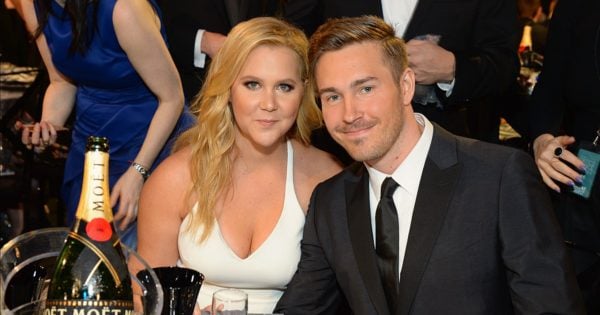 "[It was] all ends. I was like the fountain on Friends."
While the pair did learn some valuable lessons - i.e. "not to ever throw up in a wicker basket" - they somehow survived the tumultuous ordeal. And they aren't the only couple to weather an ordeal like this.
"Four years into our relationship, while living together, our toilet blocked and it all came out of the laundry drain," a cringing Mamamia team member told me upon hearing Schumer's nightmare.