Last week, as I was walking down a busy city street adorned with posters that looked as though they'd been sprawled there illegally, I was struck by one particular image.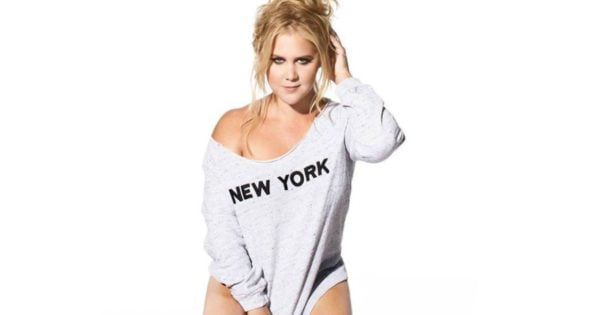 It was an advertisement for Schumer's latest show in Australia, which has since been cancelled.
I stared at it for a moment, with my head tilted slightly to the right, in much the same way as a dog who is bamboozled by a disappearing and reappearing lizard.
Before me was an image of one of the most successful female comedians in history. A 35-year-old who has written a New York Times bestselling book. An actress, producer and multiple Emmy Award winner.
One of Time magazines 2015 top 100 Most Influential People.