It's been almost week since Australia first heard about Don Burke's long history of allegedly sexually harassing and assaulting women in the entertainment industry.
Over the past five days more and more women have come forward to tell harrowing stories.
Now former contestant on The Block, Amity Dry, has described the former Channel 9 personality as "vile".
"I was a contestant on the first series of The Block and first heard stories about Don Burke from our production crew when we filmed our backstory in January 2003," she told Kate McClymont at Fairfax.
LISTEN: On this bonus episode of Out Loud, Holly, Rachel and Jessie discuss Don Burke and ask the question – what happens next?

Dry said many of the crew had worked for Burke previously and they had some "pretty hair-raising stories about him". She said as a "naive 25-year-old" who had grown up watching Burke's Backyard, she was horrified by what she was hearing.
"Stories of how obsessed he was with talking about sex, particularly animals having sex, and how he would proposition women and bully and harass his staff with sexual innuendo and inappropriate language."
Later that year Burke came to Dry's apartment to film an interview with her and her husband, Phil.
"The producers had warned us about what to expect from him beforehand and said just to ignore the bad language and inappropriate jokes. I was also warned not to be alone with him," she said.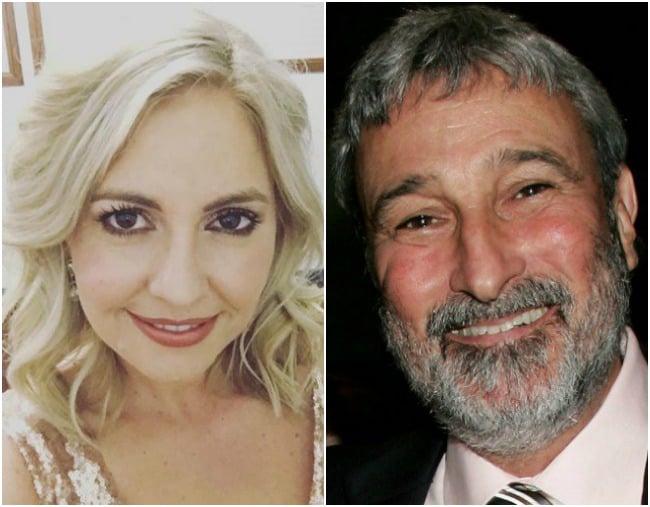 "He was vile. I remember there were jokes about bestiality and references to my looks and body. Finally, I remember the ferry going past (we lived in Kirribilli on the waterfront) and him saying something sexual about teenage schoolgirls on the ferry and everyone laughing uncomfortably because we didn't know what else to do."
Dry said after Burke left, she and Phil felt like they needed to take a shower and scrub the house clean.
"It was though a vile and predatory energy had filled it and we felt dirty for the experience. And then when the story went to air I remember telling everyone we knew how our real experience was nothing like it looked on TV and seeing how others felt the same shock about him we once did."
Dry believes Burke deserves to be "named and shamed" for who he really is.
"I'm so glad the women who had to put up with it in their workplaces have finally been given a voice," she said.
You can read Kate McClymont's latest series of interviews here.
LISTEN: Amity Dry: Mother, Wife and the Complicated Life.