Channel Nine news presenter Amber Sherlock has returned to Australian TV screens just three days after footage of an awkward exchange with a fellow presenter about the colour of their outfits went viral all over the world.
Ever the professional, Sherlock presented the weather on Nine's 6pm news bulletin, alongside news anchor Deborah Knight.
And do not fret – Sherlock wore a red dress opposite Knight in blue, so there were no awkward behind-the-scenes conversations to be had over wardrobe between ad breaks.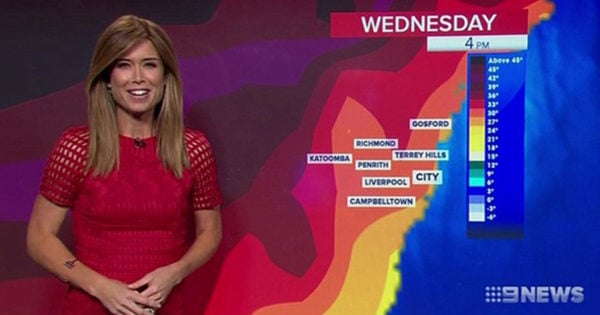 The well-established journalist's TV return came after she reactivated her Twitter, after turning her account private within hours of the 'jacket-gate' video being leaked.
In the video, Sherlock has a tense off-air exchange with fellow journalist Julie Snook, who had shown up for a segment wearing the same colour as Amber.
"I need Julie to put a jacket on because we're all in white; I asked her before we came on," Sherlock is heard telling producers.
"Julie, I need you to put a jacket on ... Come on, I asked you two-and-a-half hours ago. It's not the hardest request."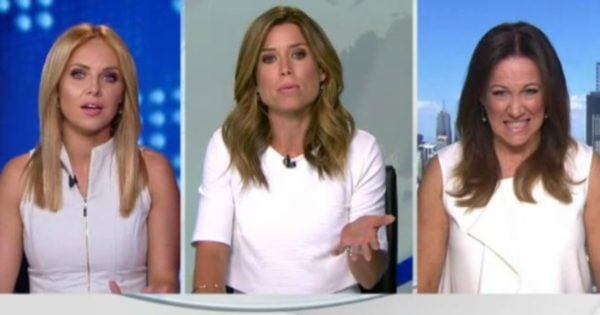 In a statement to 9Honey after the incident went public, Sherlock admitted that live TV can be "a pretty stressful beast".
"As anyone knows, it's never much fun rocking up to work or to a party in the same outfit as one of your colleagues or friends. I probably overreacted with the pressure of presenting a live news bulletin," she said.
Snook has also confirmed that she and Amber are "good friends".
"What can I say? Amber and I just really love white!...I really enjoy working with her, News is a fast moving environment and sometimes these things happen," she also told 9Honey.