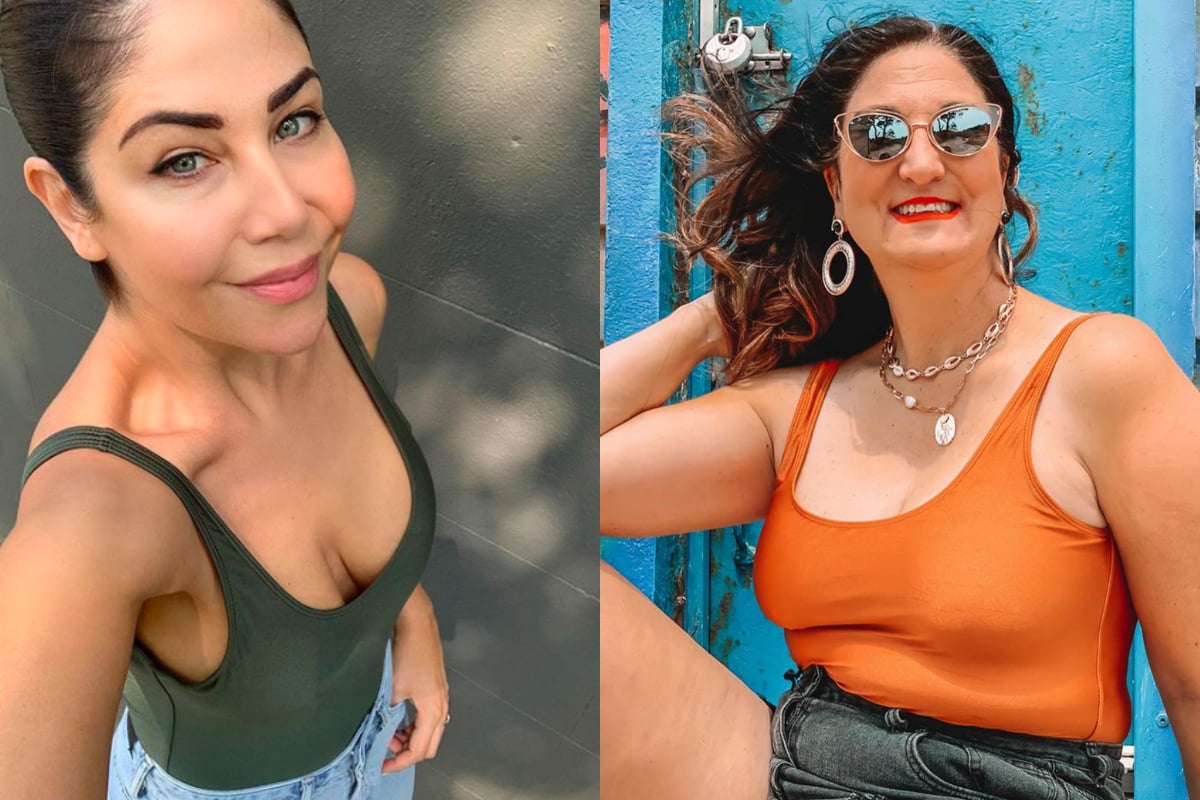 Let's get right to it:
You should know, there's a semi-viral pair of one-piece swimmers on Amazon under $50 bucks with more than 2,000 reviews.
It's the Dixperfect Women's Retro 80s/90s Inspired High Cut Low Back One Piece Swimwear, $46.62.
Yes, that is a ridiculously long name for a bit of spandex. But here's why everyone is talking about this swimsuit.
Side note – for a funny look at how swimmers have changed over the years, watch this video below. Post continues after video.
The style? A scoop neck, lowish back and a cheeky bottom.
The material? Fully lined nylon and spandex.
The colours? It comes in 28 COLOURS AND PRINTS, from solid shades of black, khaki, neons and brights, to spots, stripes, camo and every species of animal print on earth.
(Alright, not every species, but all the trendy ones like snake, leopard, cheetah etc.)
The quality? You get what you pay for, but in this case, you're getting your money's worth.
Oh, and the price? $46.62 + $9.97 delivery.
Here's what it looks like on a range of different women with different bodies who've posted sponsored and unpaid content about it recently.
 

View this post on Instagram