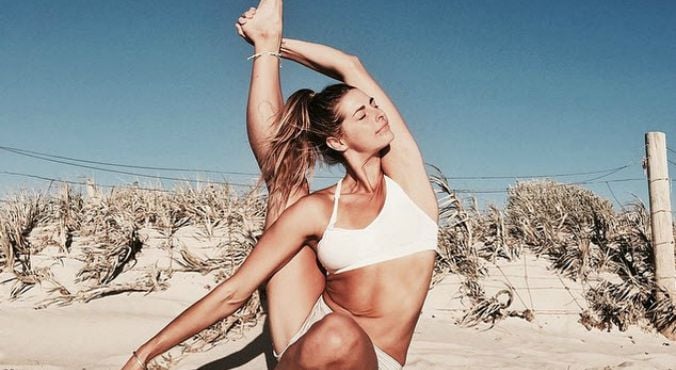 Image: Instagram (@amandabisk).
After representing Australia in the 2010 Commonwealth Games, Amanda Bisk came home with her eyes fixed on a bigger prize: the London Olympics.
The talented pole-vaulter, who was 25 at the time, had a few weeks off to recover from Delhi before her training resumed. Amanda was excited to get back into her routine, but over the course of a few weeks it became clear something had changed.
RELATED: How to tell if you're affected by chronic fatigue.
"I started to realise I really wasn't recovering from training and I was abnormally tired. I almost didn't feel like going to training, which was not like me at all — I'm a very bubbly and energetic person and training was a massive part of my life. I loved it," she recalls.