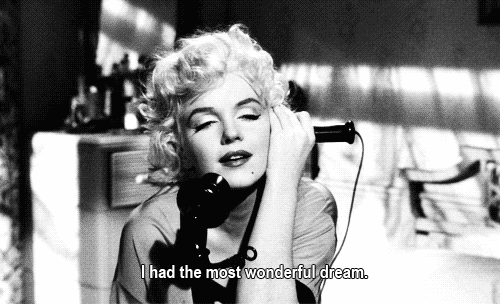 Sometimes, no matter how hard you plan, your favourite song comes on the radio and you must simply spend the next 4 minutes and 32 seconds in your car harmonising with Beyoncé (or something similar), thus making you late to your next appointment.
Given telling the truth probably won't fly with the executive management team, here are a number of excuses you might wish to draw inspiration from, to get you out of a "So why are you late?" bind…
1. "I had the weirdest dream the other night…"
Start your explanation off with this and (truth bomb alert) I guarantee anything that follows won't matter… they'll have already tuned out.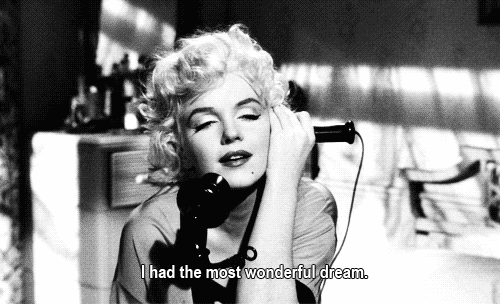 They've probably already tuned out. Image: Giphy.com.
2. Flat tire.
We all know that misfortunes happen from time to time, and while this excuse might seem like the oldest in the book, you've just got to update it for 2016: come into the office in full cycling lycra, and explain that your bike had an unfortunate incident with something sharp on the road.
Your colleges will actually congratulate you on getting in some early morning exercise rather than berate you for being late.
3. Daily news.
If you're late to work, do a Google news search for your industry and come equipped with the latest tidbit ("Sorry, I was just catching up on the latest about _____.") Running behind to a friend's catch up – search for news on an admired celebrity. "You've got goss on Gabriel Macht? No worries, take your time!"
4. Nits.
If you've got kids – this one is yours – "The kids brought home nits, I was just ensuring I didn't have any after I washed their hair out this morning." Your colleagues/friends will appreciate your thoughtfulness.