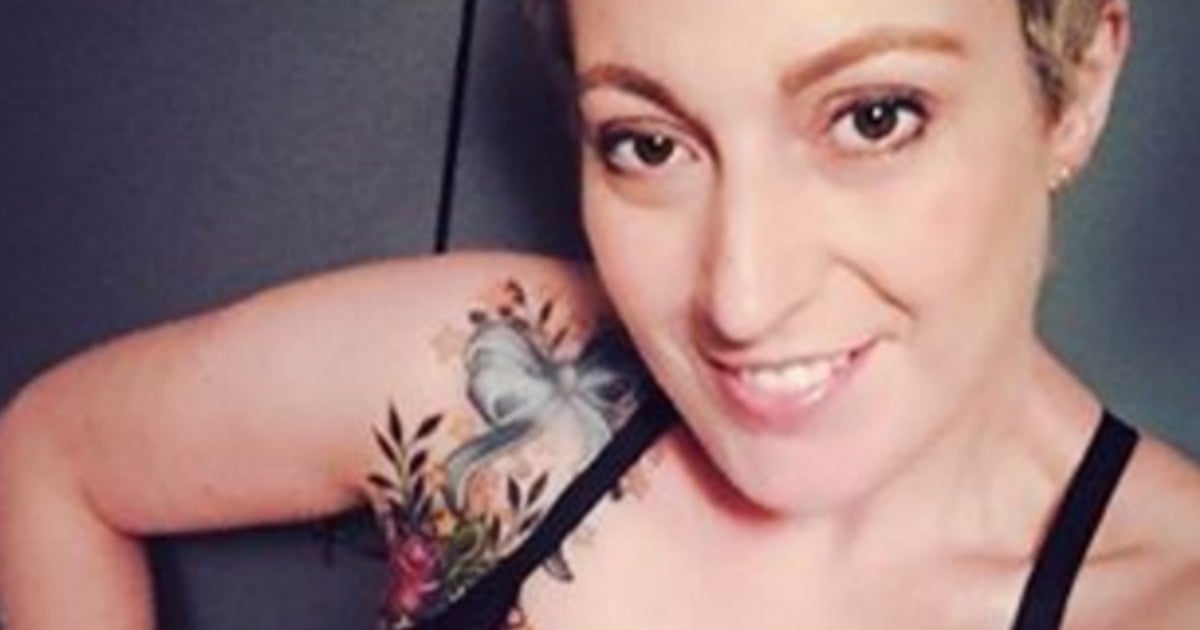 Pictures of tattoos are certainly not rare on social media, but there's something particularly special about Alison Habbal's.
It's a symbol of survival.
After being diagnosed with breast cancer and undergoing a lumpectomy earlier this year, the 37 year old from Sydney decided not to have her nipple reconstructed.
"I didn't want a fake nipple made from some other piece of flesh. I thought I'm just going to get a tattoo," she told the BBC.
"The lump had been there for a while and it was hurting. I'd had visions of removing it myself, wanting to cut it out. When I got it removed, I was so happy. I've never been so happy in my life. It probably wasn't the normal reaction – I didn't mind the scar." (Post continues after gallery.)