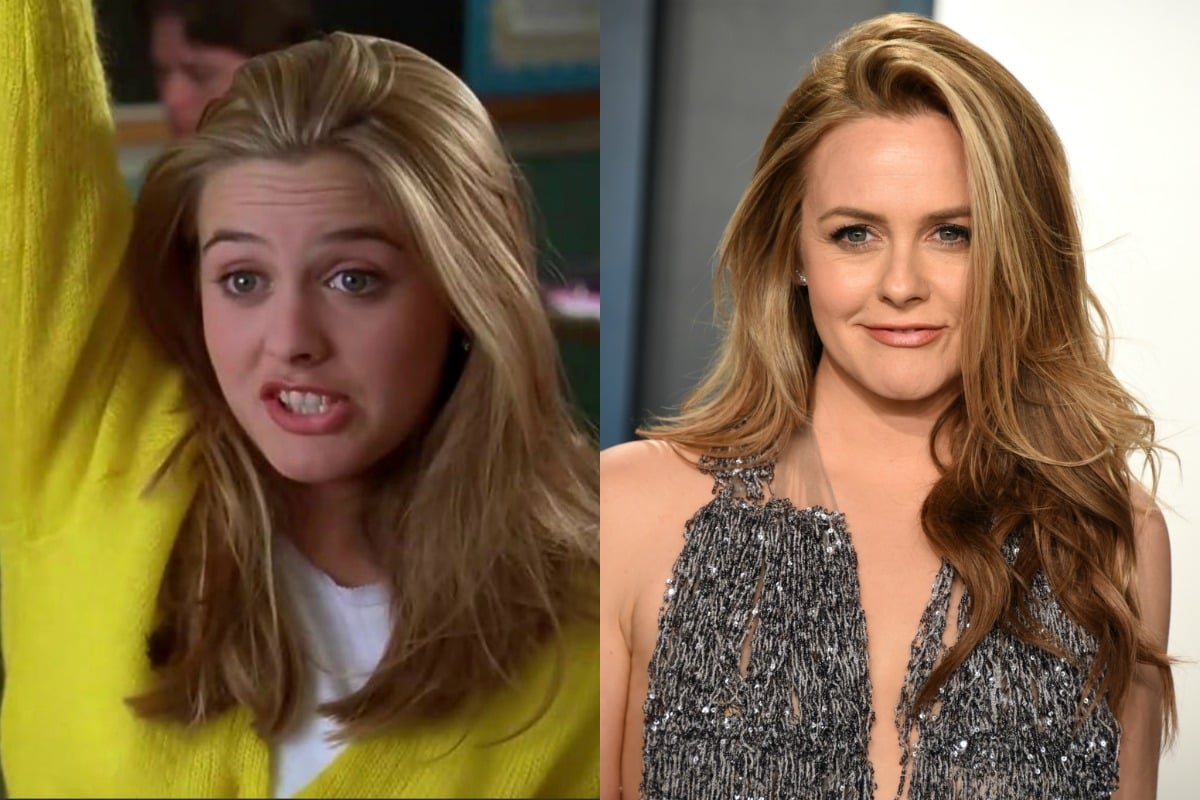 In 1995, Clueless catapulted Alicia Silverstone to global stardom.
The coming-of-age teen comedy, which was released almost 25 years ago, was quick to develop a cult following – and even decades later, it continues to have a lasting legacy.
But for Alicia Silverstone, fame and cult status weren't exactly desired. In fact, it was never what the then 18-year-old intended.
Need a nostalgia hit? Watch the trailer for cult classic Clueless below. Post continues after video.
"I was so overwhelmed by being famous because I was such a young girl and it was never really my intention," the actress said.
In the years that followed the release of Clueless, the young actress dealt with the many ups and downs that come with growing up in the spotlight.
For the first time in her life, the teenager faced criticism and objectification of her body on a global scale.
Amid the release of Clueless in 1995, Silverstone was interviewed for a Rolling Stone profile.
Within the profile's opening lines, she was described as the "kittenish 18-year-old movie star whom lots of men want to sleep with".
But it didn't stop there.
In 1997, the girl who was once best known for her appearances in Aerosmith's music videos landed her biggest role yet – Batgirl in Batman & Robin alongside George Clooney and Chris O'Donnell.
But unlike Clueless, Batman & Robin didn't exactly bring any positive attention.