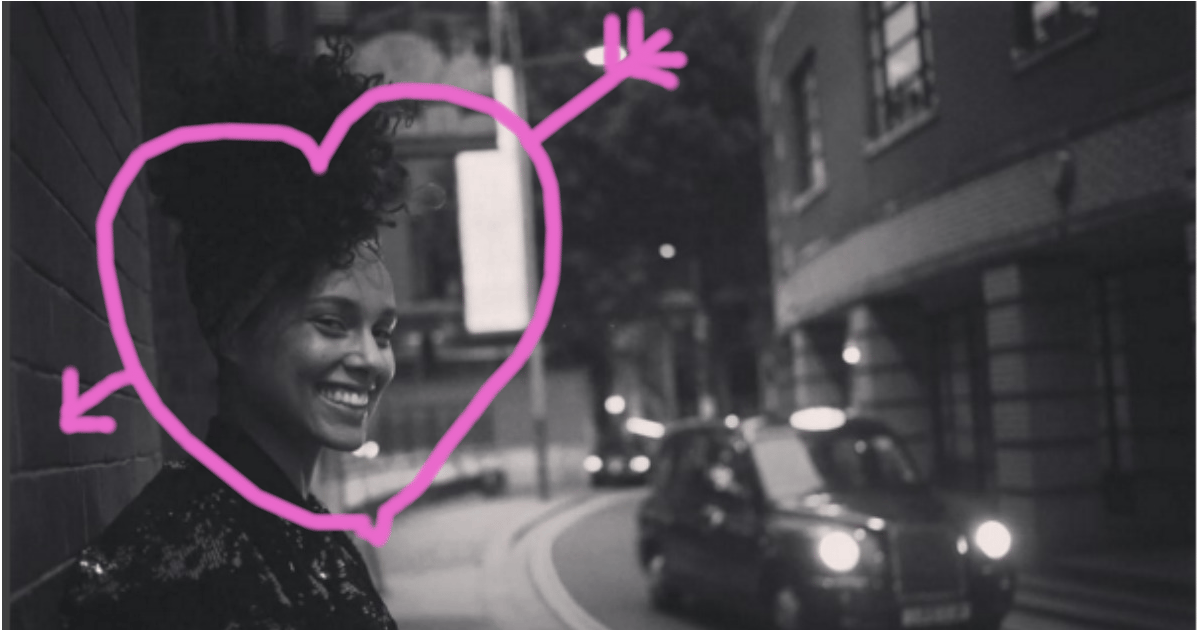 In the May Lenny Letter, Alicia Keys told us that she was quitting makeup forever.
"Every time I left the house, I would be worried if I didn't put on makeup," wrote Keys.
"What if someone wanted a picture?? What if they POSTED it??? … And I promised I would approach things differently this time regarding my image and allow my real self, as is, to come through."
And so, fuelled by this illogical fear of her 'real self', Alicia called it a day with her make up brush, and has dared to bare ever since.
This journey of 'uncovering' her true self shines through in the lyrics from her latest album, especially in "When a Girl Can't Be Herself":
In the morning from the minute that I wake up,
What if I don't want to put on all that makeup?
Who says I must conceal what I'm made of?
Maybe all this Maybelline is covering my self-esteem.