A 20-year-old British receptionist who thought she was pregnant found out she was carrying a large tumour in her womb that she had to deliver.
Alice Hall, now 21, has shared a warning for others after going through a "horrible" experience.
"If you feel in your gut that something isn't right then go and get it checked out," she told Mamamia.
"I always felt like something was off but just put it down to the whole first pregnancy nerves," she added.
Hall and her boyfriend, Christopher Powles, 24, were excited about their baby news but eight weeks into Hall's pregnancy she started spotting.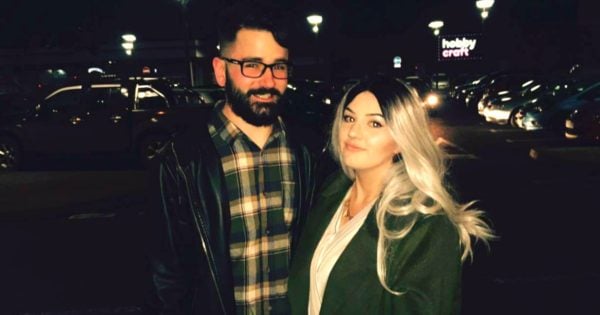 "Everyone assured us that this was normal, common...But being me and worrying about everything, we went to the doctor and demanded an early scan," she explained in a Facebook post.
A baby couldn't be found during the scan and a midwife told the pair she had probably miscarried.
Hall took a series of blood tests and then while waiting for a procedure to remove pregnancy tissue from the womb she had a "huge bleed" that resulted in an emergency surgery.
"I woke up and they assured us that they'd 'got everything' and sent me home with more blood tests a few days later," she said.

But two days later Hall, from Ross on Wye, was on a four-hour bus trip to a specialist hospital in London with a suspected partial-molar pregnancy.
"As soon as we got to the hospital I was taken for another ultrasound scan, which showed a large tumour in my womb and confirmed it as a 'complete-molar pregnancy'.
"Then [I had a] a chest X-ray and an MRI. The MRI showed that there was a large blood vessel running through the tumour, so they couldn't just remove it or I would bleed to death/need an emergency hysterectomy.
"The morning after that, we received the official diagnosis, gestational trophoblastic neoplasia, which is a rare type of cancer. Thankfully the survival rate is over 90%, as long as it doesn't spread," she said.
Hall then spent a week in the hospital getting chemotherapy treatment and says everything was running smoothly until she went into "labour".
"30 hours later and I delivered the tumour," she said.
"It wasn't until after I was given the all clear everything hit me at once and I started feeling all the emotions you'd expect to feel," Hall told Mamamia.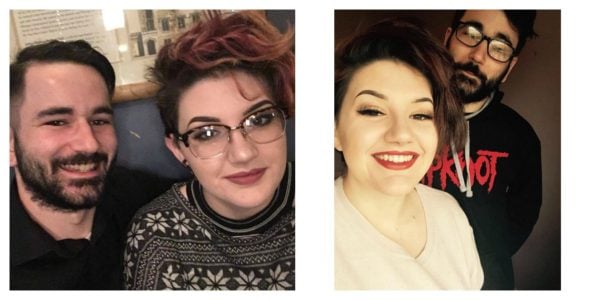 The brave 21-year-old has regular blood tests but says getting the all clear on her health was a "huge relief".
"I was really surprised at how okay I was [when I got the diagnosis]. But I don't think it really sank in.
"During everything I felt as if I was on auto-pilot, just getting to the end-goal of getting better so I tried not to dwell on anything too much and just kept my mind busy."
She made her story public in the hope of raising awareness and has pleaded with others to trust their instincts.
"If you're pregnant and experience anything you think is weird, please get it checked out," she said.