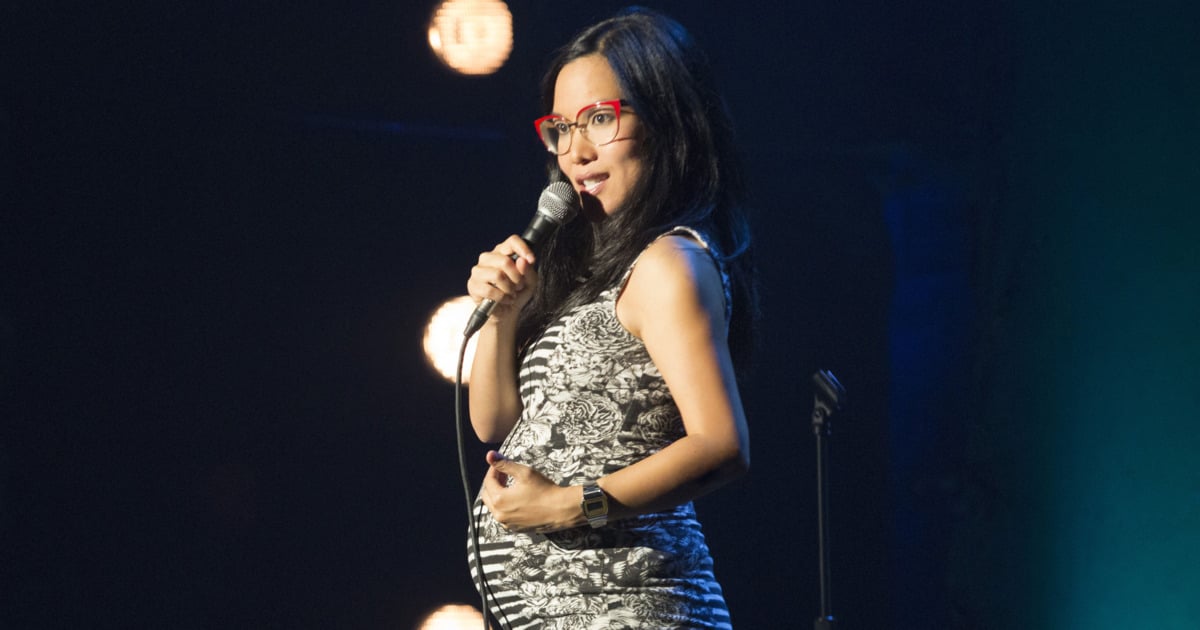 Cancel your plans. Prepare the popcorn. And run, don't walk to your Netflix account. Because buried deep in the comedy section is a show so funny, so rude, so smart and so wrong that it's right.
Before this week, none of us had heard of Ali Wong. And now, frankly, we don't know if we want to high-five her or mouth-pash her.
Here is us fan-girling over Ali Wong in this week's episode of Out Loud. Except for Kate De Brito, who hasn't seen it and gets major FOMO. Post continues after audio…
Her Netflix special is pants-wettingly funny (not least of all because she's seven and a half months pregnant). But her pregnancy doesn't form the basis of her routine. Instead, she struts the stage in flats,  delving into sexual misadventures, a hatred of lithe 18 year olds, hoarding, how she trapped her husband and why feminism is the worst idea women ever came up with.
Watch Ali's trailer below. Post continues after video…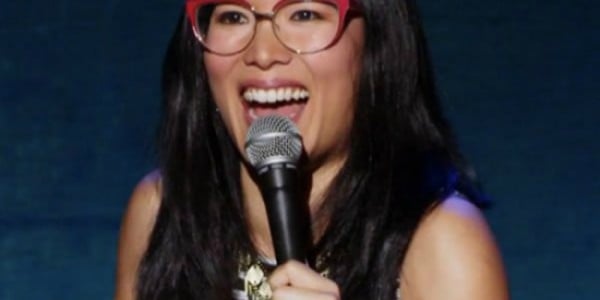 Image: Netflix.
It's glorious. Smart. Fearless. And it completely destroys the notion that pregnant women should be treated as delicate, soft flowers whose job it is to nest and submit their lives to their blooming bodies.
Her honest perspectives on miscarriage, the way male comedians use babies as leverage for their careers and the difficulties in getting pregnant are razor sharp, sneakily feminist and so, so funny.
So it's your homework, everyone. Go and watch Ali Wong: Baby Cobra on Netflix. You're welcome.
Listen to the full episode of Mamamia Out Loud below, the weekly, award winning podcast with what everyone's talking about (and what everyone will be talking about next):
For more episodes, subscribe to the show in iTunes, download it via The Mamamia Podcast App, or find Mamamia Out Loud in your podcast app of choice.