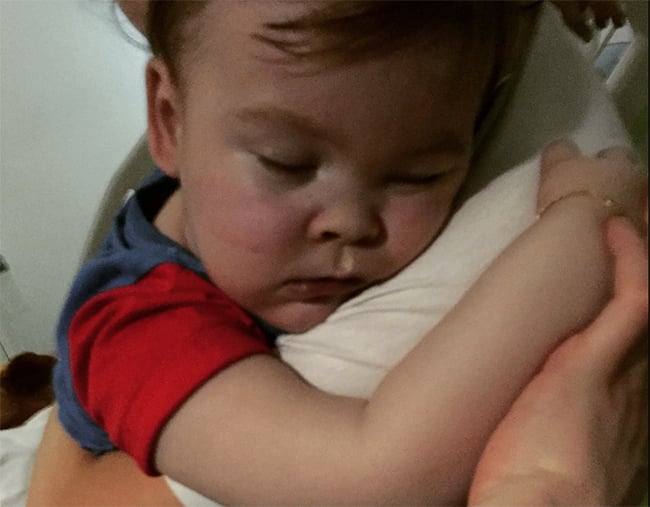 1. Little Alfie Evans is still alive, even though his parents were forced by the courts to switch off his life support two days ago.
Alfie Evans in the UK is almost two but, for the little fighter and his parents Kate James and Tom Evans, those 23 months have been a lifetime of stress and heartache.
Alfie has an undiagnosed terminal condition and, two days ago, it seemed like Tom and Kate had forever lost their fight to transport their little boy to Italy for treatment. But Alfie is a fighter.
Even though his parents were forced by the justice system to switch off Alfie's life support on the evening of Monday, April 23, Alfie is still alive two days later.
"Coming up to 24 hours and he's fighting with his gorgeous features, pink lips, handsome grown up face, and odd cheeky smile now and again," Tom posted to Facebook a day after the fateful moment.
"Our boy continues to fight with no suffering or indication of pain. Coming up to two days now, please save our son Lord," is the most recent post from the anguished father.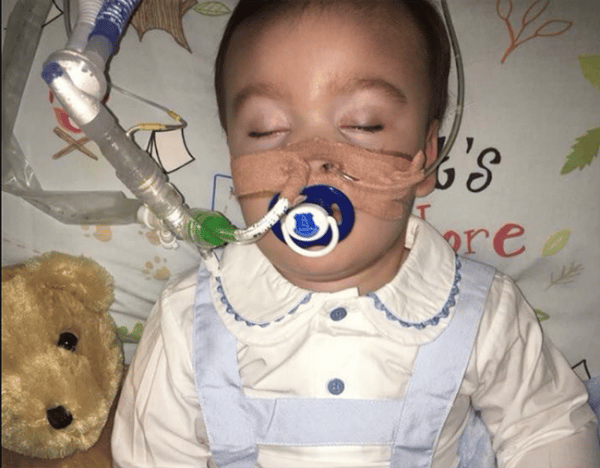 Tom and Kate have relentlessly fought for Alfie to receive treatment, transversing the justice system since Alfie was put on life support for the first time in December 2016.
He'd been admitted to hospital after making jerking movements, and developed a chest infection.
"They told us in the new year that Alfie wasn't going to make it so we had him christened," his parents wrote on a crowdfunding page in early 2017.