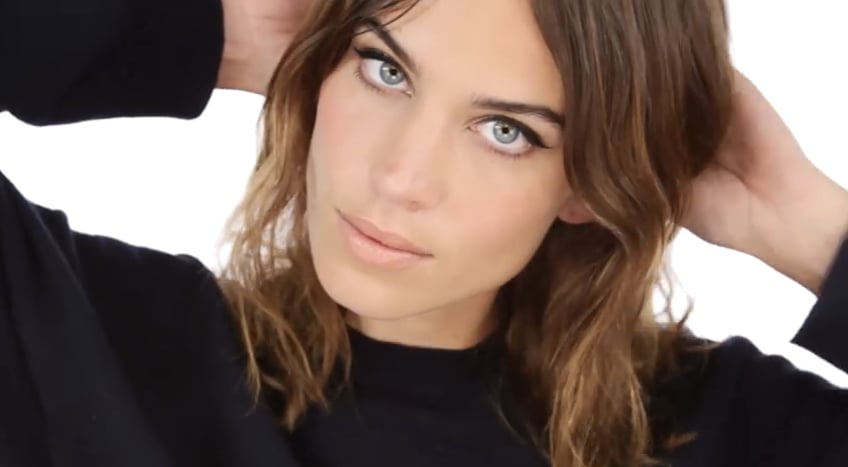 Image via YouTube
This tutorial is brilliant for many reasons.
For one, you get to see a really beautiful makeup look that is fresh and easy to recreate.
Secondly, you're learning from someone who's been in the industry for ages. Lisa Eldrige is a makeup artist with over 20 years experience – her makeup artistry has been featured in Vogue, ELLE, Glamour and Allure. Lisa's done just about every celebrity on the planet (their makeup, that is) and was approached by Shiseido to create her own makeup line. She designed the products herself, from shade to formulation to packaging. So it's fair to say she's an expert.
And finally, it's fun to watch Alexa Chung, the 30 year old former MTV presenter turned permanent It Girl,  in all her glory. I, for one, never knew what the Alexa fuss was all about – and now I do. She's awesome. And beautiful. And slightly boyish! Intriguing.
If you're dying to try it yourself, here are all the products Lisa used for the Alexa look:
The tools you need for an authentic Alexa Chung face
If that's not enough of an Alexa hit for you, you'll love clicking through this gallery of our favourite photos from her Instagram account.
Our favourite Alexa-grams
We think you'll also love:
Which celebrities have great hair right now?
The pale girl's guide to using bronzer
Beauty tutorial: how not to do your makeup
Would you try Alexa's makeup style?