As far as Australia's Next Top Model episodes go, Tuesday night's – which decided the final four – was EPIC.
There were problems on the challenge, and then with Aleyna, and THEN with her "too big" shoes on the shoot, but none of that was what sent social media into a tizzy.
It seems Kassidy's decision to fire off an insult about one of the three judges – Alex Perry – two weeks ago, has caught up to her. And you guys, it's baaaaaaaaad.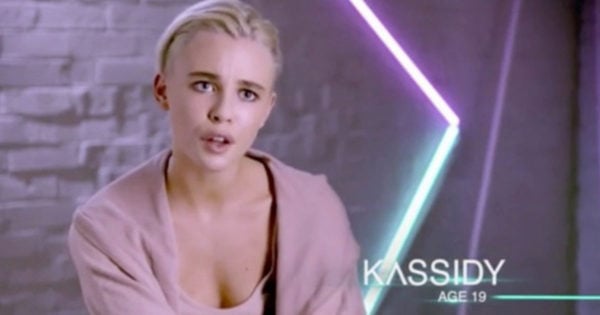 If you need a refresher, when the designer labeled Kassidy's Episode Six photo "catalogue", she was not impressed. So much so that in her post-judgement interview she pursed her lips at the camera and mocked "at least my lips are real".
I know - I KNOW - she's a TV ratings dreamboat.
Anyway, my guess is that one of the producers slipped the collagen-laden slight to Perry, who was ready to wreak almighty revenge last night.
While Megan Gale and Jennifer Hawkins gave Kassidy's "theatrical fashion" shot an 8/10 each, Perry said, "I don't think it hits the brief", awarding only a 6.5/10.
Kassidy as a result found herself at the bottom of the leader board with only Daisy's photo left to score.
BUT HE WASN'T DONE THERE.
While Megan and Jennifer both found her competitor's snap to be mediocre - each awarding it a 7.5/10 - Kassidy's future in the competition was now resting solely on the judge she personally slandered.