Imagine this: you're the final two girls on The Bachelor and you are mere hours away from announcing which of you has won Richie's heart…and which of you was sent home from Bali on a Jetstar flight alone.
READ OUR BACHELOR FINALE RECAP.
But first, you have to get through a whole day of media appearances and interviews. Together. Knowing one of you is happy and in love, and the other is about to sob in a limo on national television.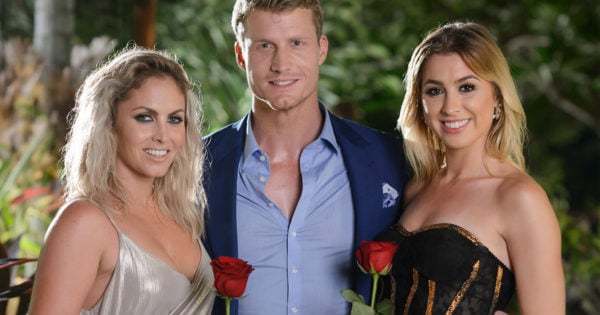 It's bound to be awkward, no? Well, according to Alex (aka WINNER WINNER, CHICKEN DINNER), that wasn't the case.
"We had only seen each other for the first time [since filming finished] yesterday and it was all hugs and tears and laughter," Alex told NOVA's Fitzy and Wippa this morning.
The final episode of Bach Chat is here. And we have a lot of feelings. Post continues... 
"We actually had a moment, in the lift here yesterday. We fist-bumped each other and we said, 'You know, we've got this!'".