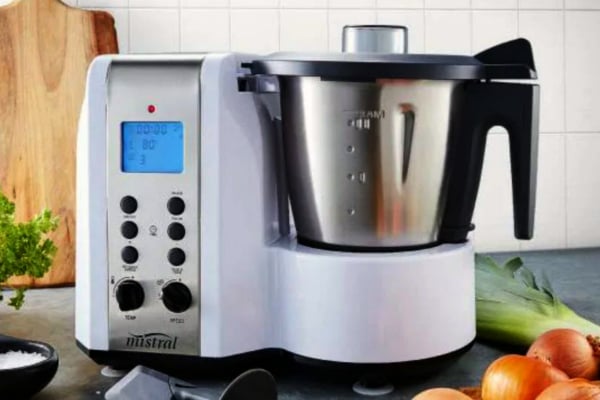 When it comes to big ticket kitchen appliances, the legendary Thermomix is considered to be the BMW, Chanel and Dom Perignon of cooking gadgets. It just also has the $2,269 price tag to match.
The glitzy gadget rose to fame for its multitasking abilities and takes the place of an ice cream maker, slow cooker, blender, cake mixer and food processor, saving you ample counter space in the process.
However, if the four-digit price tag is just too spendy for your budget, Aldi is selling a $299 Mistral Thermocooker as part of its Saturday, September 7 Special Buys, and fans have dubbed it as a dupe for the Thermomix.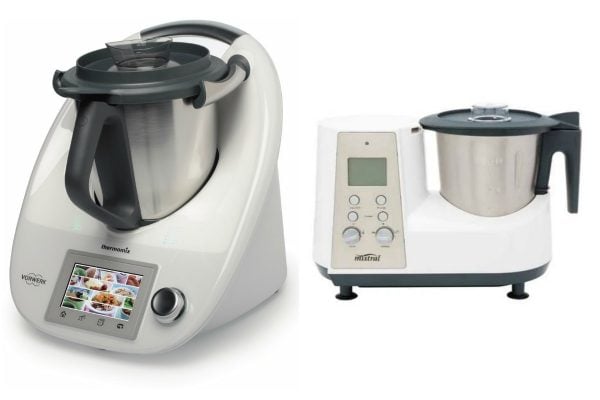 Like its pricier counterpart, the Mistral Thermocooker will chop, beat, whip, grind, knead, mince, juice, blend, heat, stir, and steam your food, and it even comes with a three year warranty. The appliance also features a two-litre stainless steel bowl, has 10 different speeds, a 1000 watt heating power, a 800-watt motor, and comes with a chopping blade, a steamer unit and mixing tool.
Just think of all the ice creams, soups, casseroles and stews you could whip up with minimal effort.
Sharing the Special Buy on her Instagram, Aldi Superfan, Tammy of @aldiloversau, raved about the bargain.
"STOP THE PRESS," she wrote.
"A Mistral Thermocooker coming 7 September (AKA much cheaper version of the $2k+ Thermomix). Prepare for chaos!"
Commenting on her post, one user gave it her tick of approval.
"Wow. I bought one of these years ago when Big W had them and I still can't break it," they wrote.