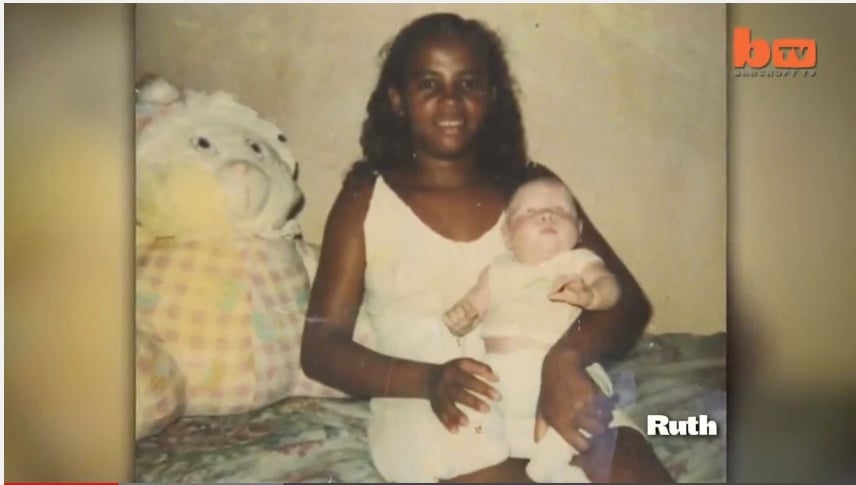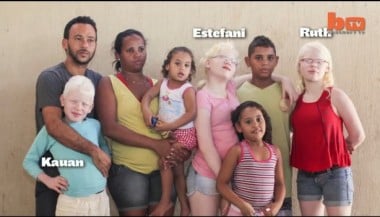 By SHAUNA ANDERSON
When this mother goes out with her children she is often mistaken for their nanny.
Strangers take one look at her black skin and the whiteness of three of her children and assume that the group are not related.
Take a look for yourself. It is hard not to double take. This amazing family are the result of a genetic lottery which has produced three albino siblings.
Rosemere Fernanda de Andrade told the documentary Body Bizarre that when she first saw her daughter Ruth she thought the hospital had made a mistake.
"I thought someone was playing a trick on me and had switched my baby with a white family's."