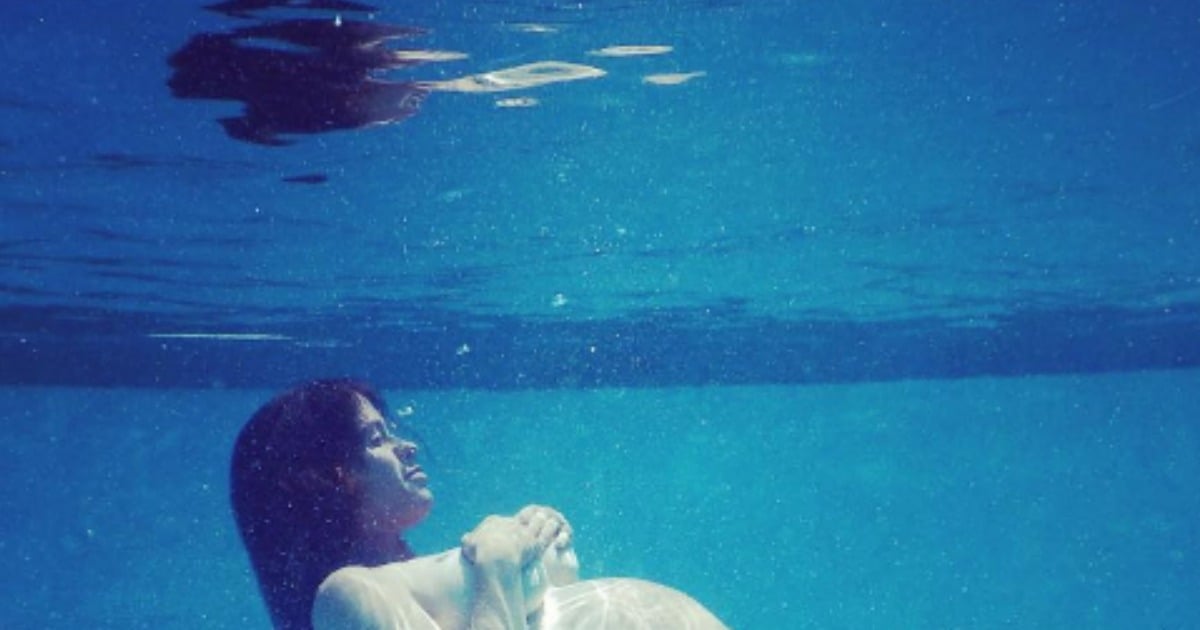 It's not a Nirvana cover, but it sure is heavenly.
Alanis Morissette has posted a naked pregnancy photo on Instagram and you might say it's deeply ironic.
Okay, maybe you wouldn't. But what you probably would say is that it looks like the prequel to fellow nineties hit-maker band Nirvana's 1991 Nevermind album.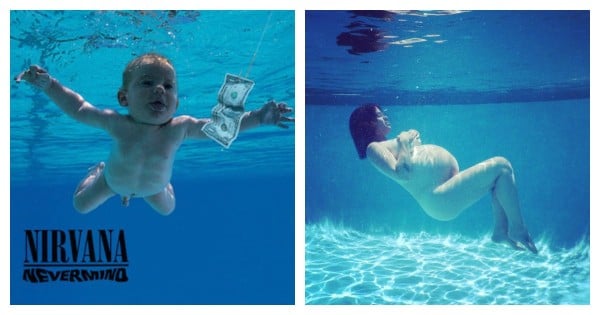 The picture was posted yesterday alongside a sweet quote from her five-year-old son Ever Imre Morissette-Treadway.
"You have to be extra gentle around ladies because they are the most helpful people in the world 'cause they make persons." 
Wise words, little man.
Ever is the first and only child of 42-year-old Morissette and her 32-year-old husband Mario "Souleye" Treadway, who she married in 2010.
The couple announced their second pregnancy in February this year but gave no hint about proposed names.
I'm going to get the ball rolling on this one with a few of my own (you're welcome).
Ironic.
After. (Ever -- After, yeah, you get it).
John.
Alanis 2.

We all have the questions but only a few have the answers. Post continues after video.
The photo has gained an overwhelmingly positive response from fans who have liked the image almost 16,000 times and left over 500 comments.
"So absolutely perfect. Need I say more?" one fan said.
"Beautiful picture motherhood is the best feeling in the world," another user wrote.
One fan even tagged their pregnant friend and suggested they hold a reenactment.
"If you are still pregnant tomorrow, you need to meet me at my parents and we need to figure out how to do this," they said.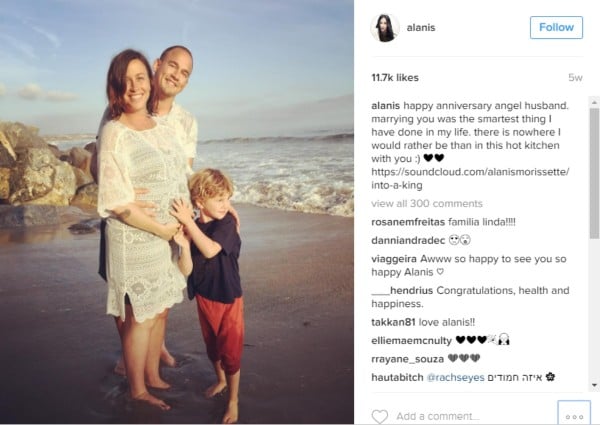 Morrissette and Treadway publicly celebrated their six-year anniversary a little over a month ago with a sweet insight into married life.
"Happy anniversary angel husband. marrying you was the smartest thing I have done in my life. there is nowhere I would rather be than in this hot kitchen with you (sic)," Morrissette wrote.
The singer even linked fans to one of her tracks on Soundcloud that talks about their relationship.