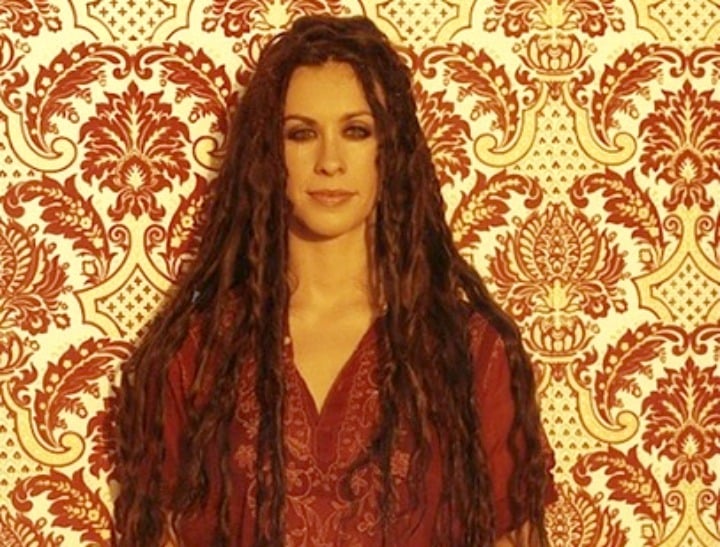 Everything's gonna be fine fine fine …
As if Queen of '90s alt, a little bit angry, rock, Alanis Morissette, isn't already busy enough after having ~blessed~ us with an updated version of her song, Ironic, she has added 'advice guru' to her list of talents.
Starting next week, the 41-year-old singer will be answering The Guardian reader's moral tribulations and romantic woes as their resident Agony Aunt.
Speaking with The Guardian, Morissette said she realised early on that she needed an outlet other than music to get her point across.
"I was made fun of on the cover of magazines," she said. "'A lot of people would write, 'Oh, Alanis and her psychobabble'."
"I was getting bored with just one form. Songs are my favourite, let's be honest. But there's a limitation: it's just three or four minutes. In a podcast, or in a column, there's an intimacy and vulnerability on my part and the questioner's part. We're going for it, and there's no hiding."