What's so good about the A380?
Well, it's quieter and more comfortable than most of the other aircraft out there. It also offers some amazing features, like an on-board bar, internet access, showers, and double bed cabins.
Find out more about some of the best features of the A380 in this Skyscanner Australia guide to the biggest passenger airplane in the world.
There's no doubt that the Airbus A380 is one of the most technologically advanced planes in the world, and it has cabins to match. Today, Airbus A380s fly to more than 110 destinations around the world, including to Australia, of course.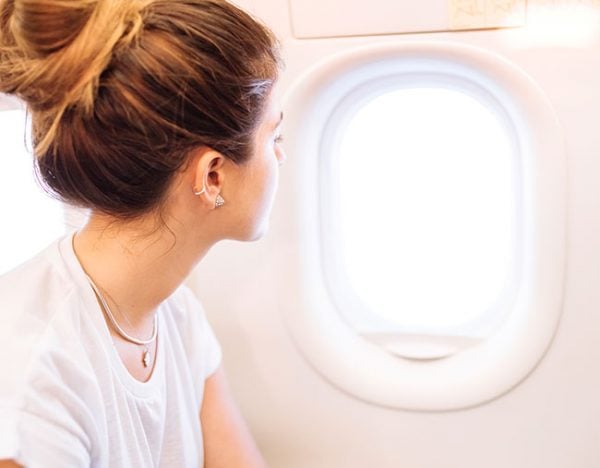 So what airlines use the double-decker A380s?
Well, here's the list so far: Singapore Airlines, Emirates, Qantas, Air France, Lufthansa, Korean Air, China Southern Airlines, Korean Air, Malaysia Airlines, Thai Airways, British Airways, Asiana Airlines, Qatar Airways and Etihad.
Each of these airlines have their own customized aircraft, with varying features. Below are some of the most awesome ones to look out for.
LISTEN: Mamamia Out Loud's Jessie Stephens believes this is officially the best money you will ever spend in an airport. (Post continues...)
Make tracks to the A380's onboard bar.
Why wait for drinks to come to you when you can go to the drinks? Emirates, Etihad, Korean Air and Qatar Airlines have stand alone bars with waiters on the upper deck of their A380s. You can stretch your legs, nibble on some olives, sip on a cocktail, and even make new friends in your plush bar in the sky.