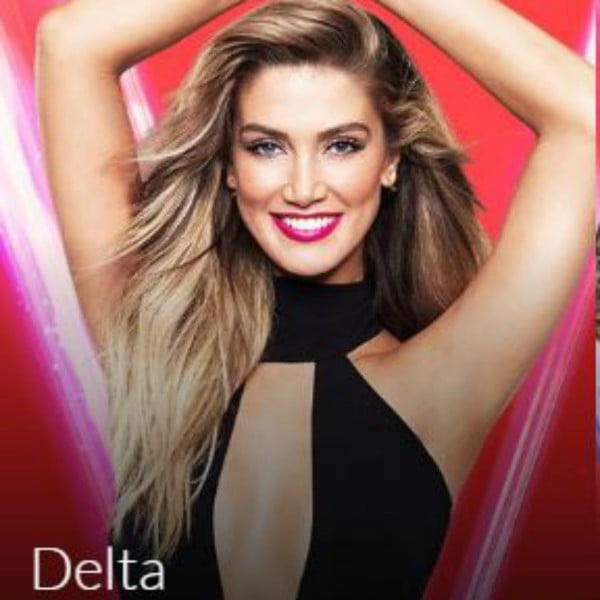 When the most recent cover of Maxim India was released, featuring actress, singer, philanthropist and all-'round beautiful human Priyanka Chopra, the publication probably expected nothing out of the ordinary.
It's a fairly standard cover for the magazine: a three-quarter length shot with Chopra fiercely staring at the camera, using one hand to hold her hair up.
The words 'The world's hottest woman' are printed below her name and, as with most magazine covers, you simply can't fault the image.
@priyankachopra the hottest woman in the world slaying on our June/July cover. #PCTopsMaximHot100 #PriyankaChopra pic.twitter.com/F07slxlW3c

— Maxim India (@MaximIndia) June 17, 2016
But that's precisely what has people talking.
Along with the 'flawless' skin on her face, her neck and her arms, there's another part of the 33-year-old's body that's (literally) impossibly smooth: her armpits.
I don't know about you, but never in their 25 years of life have my armpits ever looked anything like Chopra's do on this cover. And it appears I'm not the only one.
On both Twitter and Instagram, people are calling out the magazine's use of Photoshop, demanding to know why yet another part of women's bodies must be digitally altered. 
On Twitter, #armpitgate is gaining some serious traction.
I was really hoping it was that she was proudly sporting armpit stubble but then I was like "Nvm it's Maxim lol no" https://t.co/MoxJgUTw6n — Emilia (@amelieanomaly) June 20, 2016