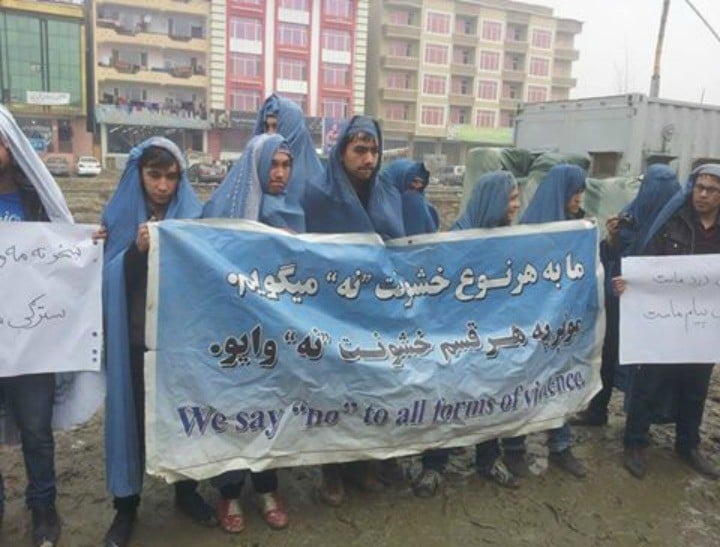 Not so long ago, Afghanistan was one of the most oppressive countries in the world. Now, men are taking to the streets in a formidable push for gender equality.
Afghan men have donned burqas and marched through the capital of Kabul to shine a light on women's rights.
Amid concern that the Taliban-era regulations for women are once again rearing their ugly heads, a group of Afghani men have made a striking protest in defence of women.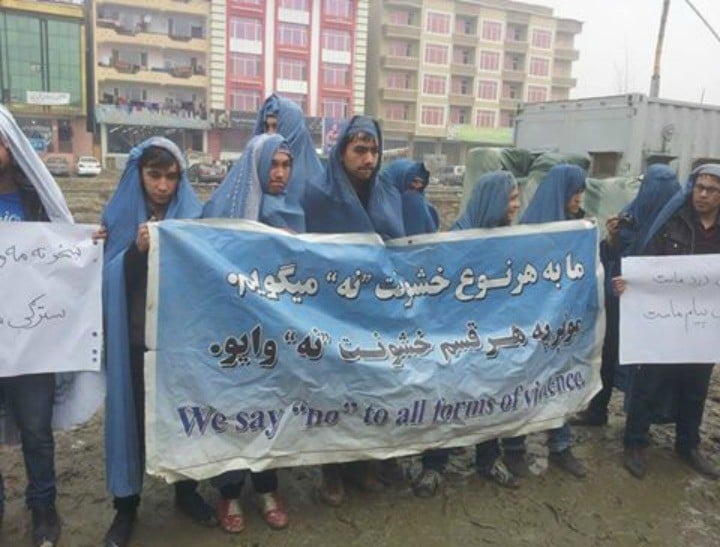 The group of approximately 20 men marched in the mud donning bright blue burqas, and a signs reading:  "we say no to all forms of violence", "Equality," and "Don't tell women what to wear, you should cover your eyes."
According to ABC, the Taliban forced women to wear burqas in public during their rule in 1990s, a law which has since been lifted under the new government.