He was a Qantas captain and she was a Trans Australia Airlines air hostess. They met, they fell in love, and they vowed to stick together in sickness and in health.
They started a family, raising three sons and daughter, and spent many happy years together in the family home.
Now 61 years later Barry Ellis, 86, has suffered a stroke and has difficulty speaking, while his wife Mary, 89, has dementia. Both have limited mobility.
But rather than being separated in their twilight years, Barry and Mary have been able to continue their love story, thanks to an experimental aged care facility.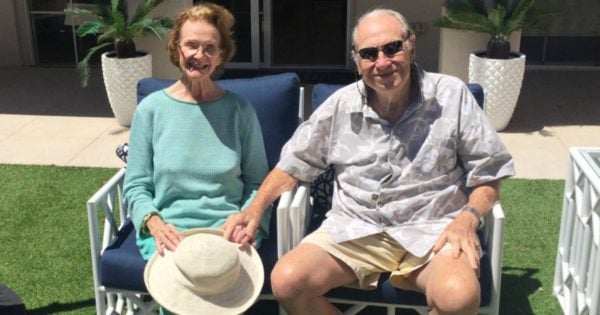 Two months ago Barry and Mary moved into a Group Homes Australia facility. At GHA couples can live together and receive customised support. They can choose whether they share a room or have separate rooms. They can experience nights of uninterrupted sleep knowing that their partner is being cared for. And most importantly, they can enjoy being a spouse again, rather than a carer.
Tamar Krebs, CEO and Founder of Group Homes Australia, doesn't believe in separating couples during the most vulnerable stage of their life.