Just days after rounding out an unforgettable inaugural season, the Women's AFL celebrated once more, this time trading in boots and jerseys for evening gowns and a coral carpet at the W Awards on Tuesday.
Having won the Grand Final on Saturday, Adelaide Crows player and Olympic basketballer Erin Phillips took out the Best and Fairest and Goal of the Year awards and was also voted Most Valuable Player (MVP) by her peers.
The 31-year-old used her acceptance speech to thank her wife and mother of their twins, Tracey Gahan.
"Tracey, we've been through some amazing things," she began. "Obviously, having kids is the best, but… when we were four months pregnant I said, 'can we go to Adelaide so I can play footy and risk my WNBA', and I was waiting for an 'are you joking?', and you said, 'absolutely, I know it's your passion and your dream.'"
Phillips continued, "every bit of this is all owed to you and I can't thank you enough. I love you and thank you so much."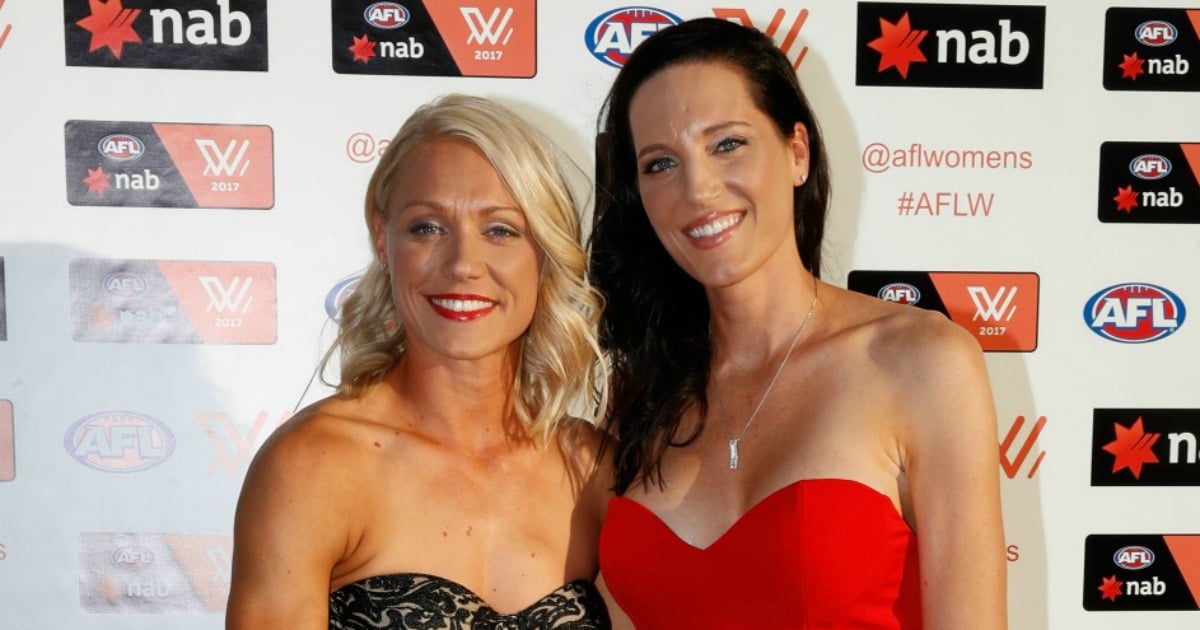 During the night, Phillips also talked about her lifelong dream of playing football professionally, and what it meant to finally make it a reality.
"Football's always been in my blood, as soon as I was born I wanted to play footy, my poor father I never let him sit down, he'd come home from training and I'd be like 'let's kick the footy'," Phillips said.
Sge continued, "It's amazing to not have to tell my daughter when she's 13, if she plays football, she can't play anymore. When my parents had to tell me that, it was hard."