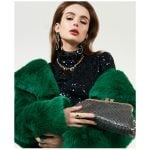 Autumn is well and truly upon us and winter isn't too far behind. The new cooler seasons mean three of our favourite things: Open fires, mulled wine, and new fashion trends.
The fastest (and let's face it, funnest) way to update your wardrobe is with accessories. A new bag, a fresh necklace or a sparkly pair of earrings instantly update your winter staples – we're looking at you, ankle boots, black blazer mum jeans.
So what's in for this coming winter? We've got good news. The following trends are chic and easy to pull off. Oh, and you're about to see them everywhere – here are our favourite trending accessories from Colette by Colette Hayman.
The tote.
Show us a woman who isn't carting around her wallet, phone and keys, plus laptop, change of shoes and her lunch to and from work or uni everyday and we'll eat our hat (make that beret, which is the hat for winter, but we digress).
Totes provide a roomy solution for carrying your day-to-day stuff while still looking stylish. Plus, with everything in the one big bag you don't have to sling your handbag over your shoulder and juggle another carry bag in the other hand.
Black is timeless, but this winter, pretty pastels are having a moment in shades like baby blue, blush pink and soft metallics.
Want a bonus? The Angelina Tassel Tote, $79.99, comes with a matching laptop case. The Spencer Tech Tote, $74.99, is another stylish option with heaps of room for all your stuff.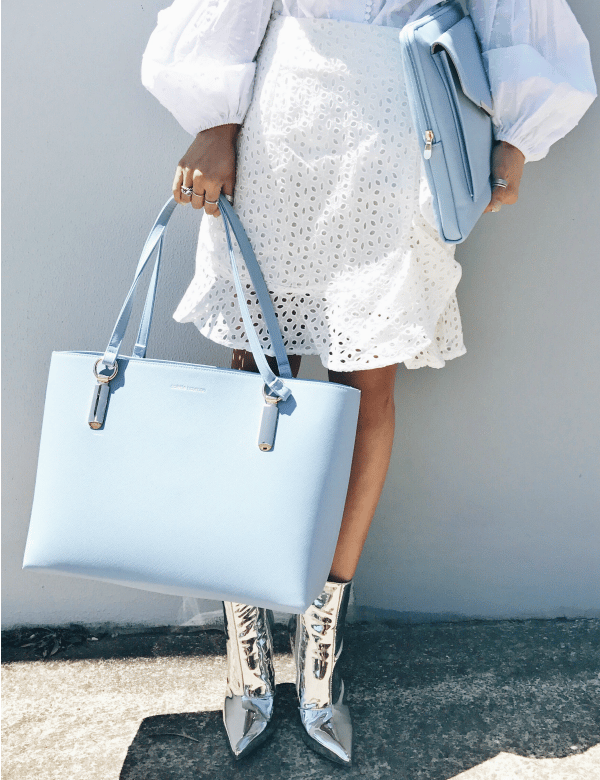 Layered necklaces.
Take one look at Instagram and you'll know that layered necklaces are everywhere.
Sure, you could opt for a selection of individual chains, or you could cheat with a necklace that features a few strands at various lengths. This way you'll be fighting way less tangles and can get the look of lots of layers in two seconds flat.
The Coin Multi Layer Necklace, $14.99, does all the hard work for you, and no-one will ever know.
The crossbody.
A crossbody is the answer to pretty much every handbag dilemma. Need to fit your wallet and phone? A crossbody. Need something dressy but still practical? Crossbody. Need a bag that can act both as a clutch or a shoulder bag? Crossbody.
This winter's iteration is all about luxe textures. Think plush velvets in black or jewel tones and pearl, gold and metallic embellishments.
The Bella Bug Crossbody is $54.99 which means you've got money leftover for matching earrings.
The stylish baby bag.
Any new mum will tell you that by the time you've packed nappies, dummies, baby wipes, bottles, toys and snacks you need a serious bag for carrying all your baby's stuff.
A custom-designed baby bag is the answer, with lots of different sized compartments for stashing everything you need.
Classic black will probably pair best with your pram, but other colours to consider are pastel hues and soft metallics.
Check out all the baby bag options and buy online so you don't even need to leave the house.
Statement earrings.
Did we mention earrings? This season, look for styles featuring tassels and you'll be bang on trend.
Pretty much any colour goes, but keep an eye out for bright pops of pink, orange and yellow...or else stick to the more classic metallic hues.
The Round Drop Tassel Statement Earrings, $16.99, are a good example of wearing gold so that you can pair them with pretty much any outfit you like (like the above crossbody...hint hint).
Hoops more your thing? This season's round earrings are all about organic shapes like these Bamboo Hoop Earrings, $12.99.
Want something brighter? Check out the pink babies below.
Getting married?
Trends come and go for brides, too, so if you're looking to get hitched soon it will pay to keep a eye on the latest bridal trends.
Diamantes are back, but not as we know them. Replacing old, daggy styles are super chic clusters of sparkles to wear either on the ears or around the beck. Or both.
Once you've decided on your jewels, don't forget you're going to need somewhere to carry your tissues and lippie. The perfect place? A Bridal Wifey Clutch, $49.99.
Colette by Colette Hayman has all your needs for on-trend accessories, handbags and jewellery this winter. Shop the above looks and more at colettehayman.com.au.
What's your must-have winter accessory? Taking recommendations below!
This content was created with our brand partner Colette by Colette Hayman.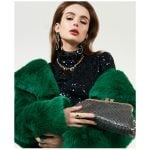 Colette by Colette Hayman is a leader when it comes to on trend accessories. Dominating the Australian market for accessible on trend handbags and jewelry.
With a range that values fashion trends as much as affordability, the brand has become a destination for bags, jewelry and accessories. Providing an unmatched level of style, with over 300 new bags, jewelry and accessories launching every week.