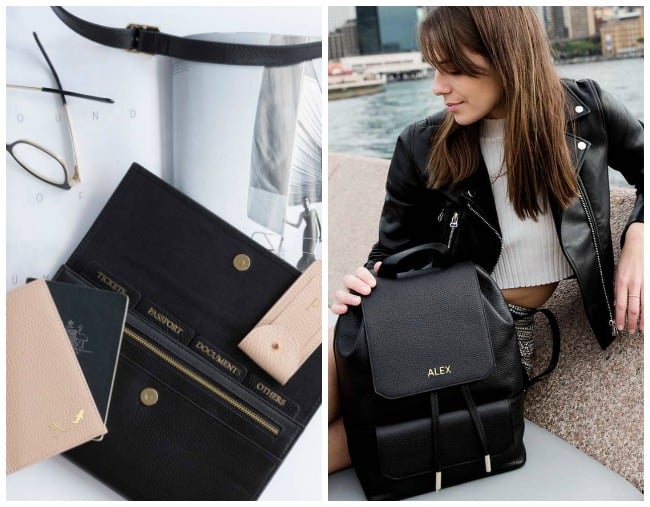 Schlepping the contents of your life into a suitcase and carrying it from one side of the world to the other is an art, and don't let anyone tell you otherwise.
Travellers know it's never quite as glamorous as your resident-Instagram-travel-blogger makes it seem, but certain tools and accessories help make the process a whole lot more efficient and stylish.
This is where Mon Purse comes in. A lady startup accessorising the suitcases of jetsetters world-wide, they make high-quality, travel accessories with customisation options like monogramming and hand-painting. Their ethos is to create luxury investment pieces with affordable price tags that bring a spark of something special to the every day, and that's definitely something we can get behind.
So whether you're preparing for a summer vacation, or are simply looking to upgrade your travel style, here's a list of 'must-have' travel accessories to amp up the 'swish' factor of your next trip – be it an interstate work dash or the European holiday of your dreams.
1. The backpack.