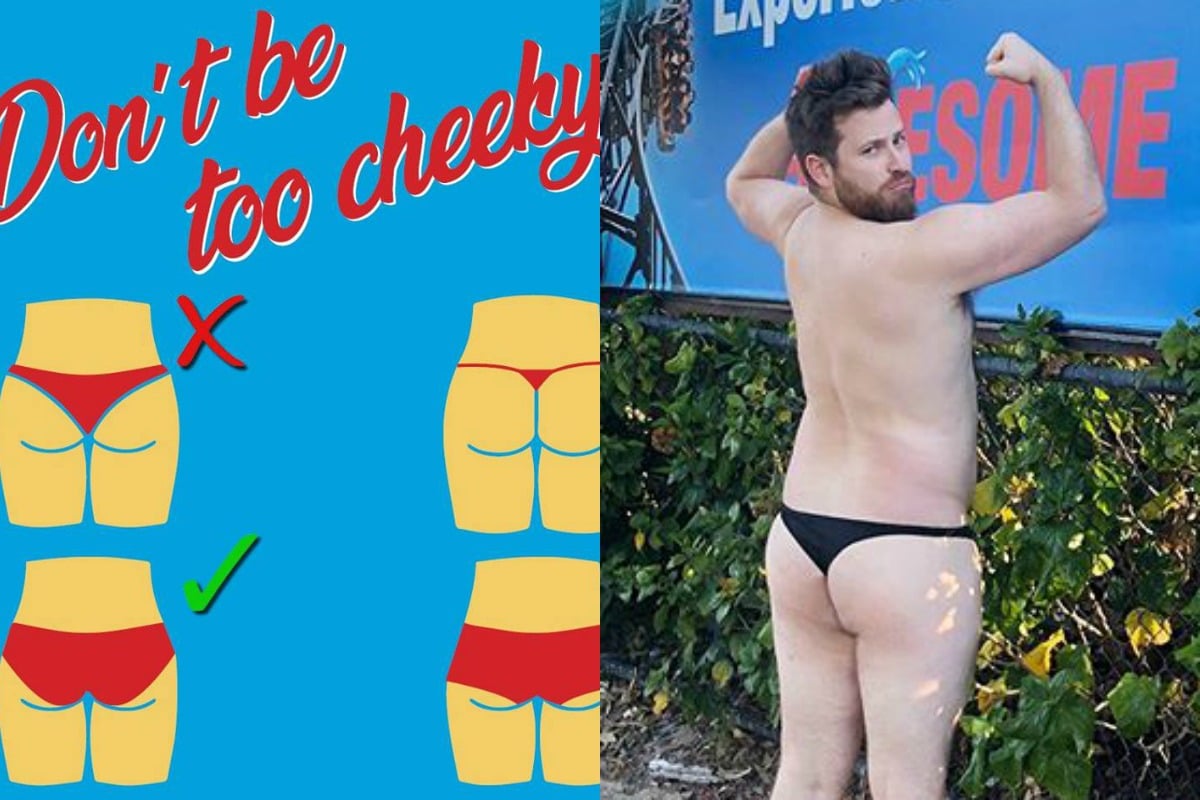 Perth's Adventure World claims their skimpy swimwear rules aren't sexist, despite water park patrons pointing out that it's only women being told what they can and can't wear.
I intend no pun when I say it's just another 'but'.
The skimpy swimwear guidelines aren't sexist but let's be real, they're only directed at women. I wanted to find out if these rules actually do apply to men like Adventure World say they do.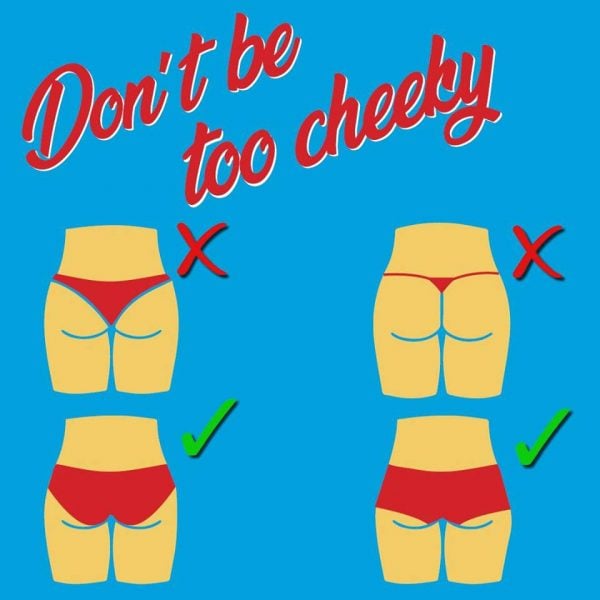 Before I drove to the water park, I needed to go swimwear shopping. I'll admit, the world of skimpy male clothing and male lingerie was new to me. The lovely lady at the adult store said they "get new stock in twice a week because these products move so quickly.
"They're one of our bestselling categories," she proudly stated. Is this something I've been missing out on this whole time?
I danced a fine line between trying to prove a point about skimpy clothing and not wanting to end up on an offenders register but I finally found some items that covered what they needed to whilst leaving very little to the imagination. (That will be the last instance I'll use "very little" here although the combination of cool water and the West Australian wind chill factor could see me using it many more times.)
I was so nervous and insecure I asked a friend to do the experiment with me. Jarryd, strangely, did not need much convincing.
We travelled to Adventure World, we stripped off, we swam and we received looks.
But most of the looks were nods of the head, tips of the cap and even a few "looking good fellas" from mums AND DADS enjoying a day out with their families.
Watch Ryan and Jarryd put Adventure World's swimwear policy to the test. Post continues after video.