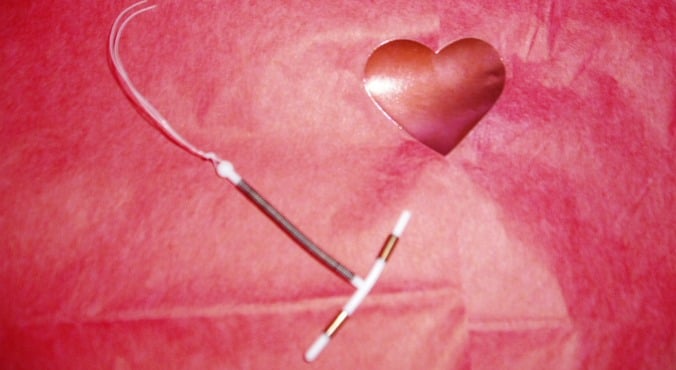 Image: Liz Henry/Flickr
By Alicia Johnson for Ravishly.
I was lying on my back in the waiting room, feet propped up on a chair, the ceiling spinning above me — all thanks to my IUD.
I had just fainted after getting it inserted. It's one of those stories you read online that make you wonder why anyone would get an IUD (an intrauterine device, a long-lasting form of birth control) when non-invasive options are out there. But I'm here to tell you: It was worth it.
Too many women get bad information online about IUDs and are deterred by what they find. (Don't rely on Google! Go to reputable sources.)
People have a wide range of experiences getting an IUD inserted, and although mine was on the more painful side, I'm still happy I did it.
Ever wondered how much blood you lose during a period? Watch Shelly Horton and Dr Ginny explain all. (Post continues after video.)
It was almost three years ago that I was at the gynecologist's office to get my IUD placed. As I was lying on my back in the exam room, feet in stirrups, I tried to relax. Getting an IUD definitely confirmed that I have a low threshold for pain. I also learned that I have a small uterus. Who knew?
The discomfort began when my doctor had to measure my uterus twice to be sure she could insert the IUD properly.
The next step was the insertion of the IUD itself. I'm not ashamed to admit I cried as I experienced deep, sharp pain during the procedure. It was over quickly, but boy did it hurt. The doctor and her assistant were nothing but supportive, checking that I was okay and assuring me the procedure would be over quickly, which it was. 
I felt good about my decision. I would need to head home and rest for a while, but it was a relief to know I wouldn't have to worry about replacing my birth control for another five years. (Post continues after gallery)
Popular forms of birth control