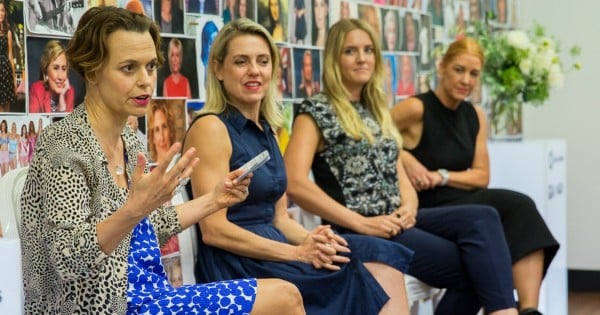 Like many 30-year-olds, Priscilla Mallison has pursued more than one career path in her working life.
After studying film and television production, Mallison found it difficult to find work, and sought a different option.
She's been retrenched twice, and has struggled to find a smooth career path.  These hurdles have sometimes made Mallison feel like her career is a bit all over the place.
"I feel like I haven't had much of a career, I studied production in film and television, but never really managed to get into the industry," she says.
"Other events in my life were happening and I just needed a job, so I picked up a receptionist job. But after three years my role was cut due to funding problems. I managed to get a production assistant role for six months but then was let go again for financial reasons, that is what they said to me."
Mallison says she feels like she's had some rotten luck, and the setbacks have made career success seem like a faraway goal.
"I guess being retrenched twice in one year made me feel like I was not worth the time. This obstacle put me back quite a lot, I think I had depression for two years after," she says.
It was a hard time in Mallison's life and, keen to put it behind her, she's now studying with Open Colleges Australia.
"I'm a mum, who works part time in a printing house while studying full-time a Certificate IV in Design Photography. I feel like I haven't really started my career yet, so I am on a journey of starting," she says.
Open Colleges is a great fit for Mallison, a working mother-of-one, because there are no campuses and a flexible study schedule.  Open Colleges also provides opportunities for students to meet mentors and network in the industries they are trying to get a foothold.
Mallison was one of dozens of women who joined Mamamia Creative Director Mia Freedman for an exclusive Open Colleges mentoring event at Mamamia's offices in Sydney early this month.
The Mamamia Mentors evening featured Mia, editor in chief Kate de Brito, Mamamia's head of activations and branded content Michelle Thomas, and Australian jewellery designer Kate McCoy.