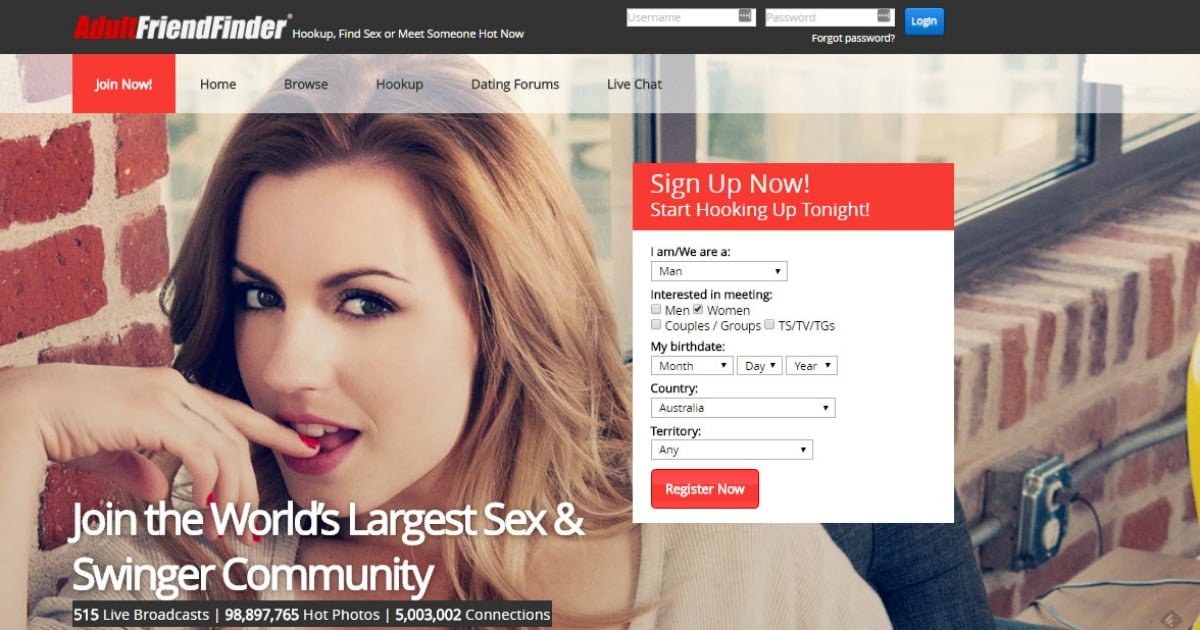 Millions of people have been exposed by an unprecedented attack on AdultFriendFinder.com, a sex and swinger website that self-describes as the world's "number one adult dating site".
Nearly 340 million account holders may have had personal information including email addresses, passwords, dates of last visits, browser information, IP addresses and site membership status accessed, according to News.com.au.
The breach occurred last month, but data experts are only now coming to terms with the scale of it – some have labelled it the largest attack of its kind.
Mamamia staff confess the biggest lies they've told their partners (post continues after video):
It's also the second time the website has been targeted in just over a year raising serious questions over the site's security practices.
A number of other sites in the Adult Friend Finder network have also been affected, including porn sites Penthouse, Stripshow and iCams, with The Guardian reporting total number of users affected by the incident could be as many 412 million.