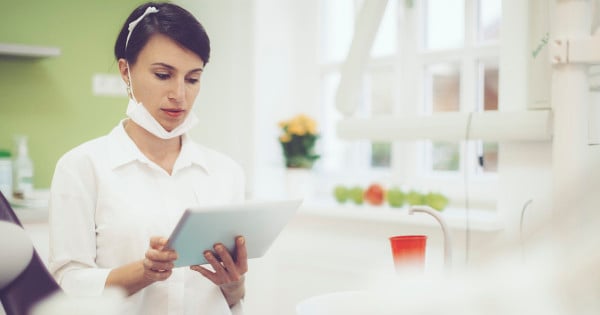 I used to think I was lucky. When I was in high school a lot of my friends had braces. My teeth, although not perfect, were not bad enough for the dentist to insist on braces.
I remember him peering into my mouth after he'd fitted my front teeth with caps after my face met a concrete footpath on a rainy afternoon. My dad had just spent a lot on those caps, and was keen to know what else he'd have to pay for.
"No," the dentist said. "She's got a bit of a crooked one over here," he used that little metal hook to tap a tooth on my lower jaw that was squished marginally sideways, "But it's not a problem, she'll be fine without them".
Thank you dentist man, 13-year-old me internally squealed.
Over the years I watched as friends got braces, got better teeth and moved on.
Meanwhile that little sideways tooth pushed further out of place, twisting not just in its place, but also shifting the alignment of two of my top teeth.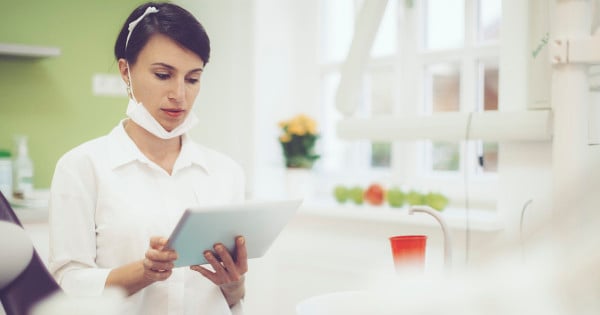 "My teeth, although not perfect, were not bad enough for the dentist to insist on braces." Image: iStock. 
By the time my wisdom teeth came through in my early 20s, it was definitely, decidedly crooked. But I never imagined doing anything about it. I was too old for braces, I thought. I've missed my chance.
Then, in my mid 20s, suddenly friends began turning up wearing braces. A good friend first, then another friend's boyfriend, and even one friend's boss.
Adults were getting braces, and it totally surprised me. But I watched them come through the other side with perfect smiles and I was really jealous.
Still, I didn't want to do it.
My tooth wasn't that bad, and everything I'd seen and heard about tooth realignment in my teens had not endeared it to me.
More than anything else, I'm a baby-faced adult with a high-pitched voice. Once, when I was a 26-year-old full time journalist at a major Australian newspaper I got in a cab to go to a press conference and the cab driver asked me if I was a high schooler on work experience.
It's really hard to avoid being photographed, and having your terrible teeth telegraphed to the entire world via Instagram. Image: iStock.
It took the rest of the trip for him to be convinced I was over 20. This is something my mother tells me I will appreciate more and more as I get older, but honestly, all I can think is that if I got braces I would constantly be treated like a child.  So I've lived with this crooked, slightly annoying tooth partially out of fear that yet another person will fail to take me seriously because they think I'm a kid.