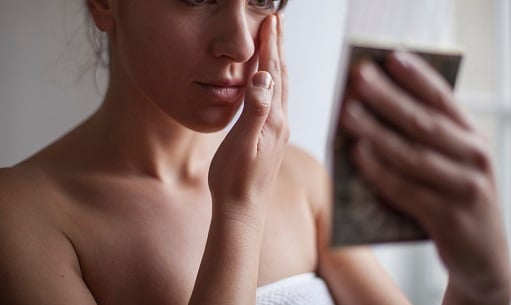 Despite being 26, sometimes I feel like I still have the skin of a teenager.
Dealing with pimples, blackheads and clogged pores as an adult is beyond annoying, so tackling breakouts is something I've become something of an expert on.
Facing bad skin head on is a science – so I 've researched the most common triggers of acne, and what you can do if you, like me, suffer from adult skin problems.
1. Develop a solid skin care routine.
Adult skin is thinner and also more sensitive than younger skin, so the ingredients I put on my face when I have breakouts need to be a little more specialised than what I used as a teenager.
When pores are clogged up with dirt, oil and dead skin cells, bacteria can multiply, so using an antibacterial product can be one of the most effective ways to say farewell to breakouts.
I love using Avène Cleanance Expert in particular, because it is specifically designed for acne-prone skin and contains Avène Thermal Spring Water, which soothes sensitive skin. It targets blackheads and pimples, but is still really hydrating and doesn't dry out your skin.
It contains an ingredient called Diolényl which helps to limit bacterial proliferation, and reduce spots. Plus, it is great exfoliant, helping to reduce blackheads and smooth the skin's texture. So it is really an all in one product you can use daily to reduce and treat breakouts.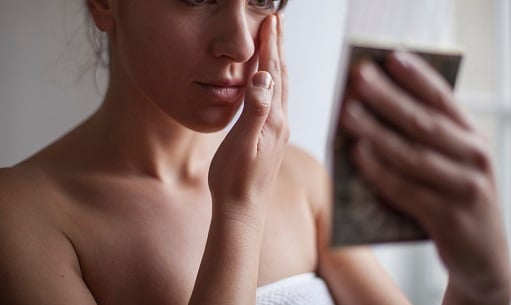 2. Pay attention to what you eat.
Delayed food allergies are among the most common causes of acne. Dairy in particular has been linked with adult breakouts.
One study which examined the health habits of 47, 000 nurses found that those who drank milk as teenager had higher rates of acne in adulthood than those who didn't drink much milk in their youth.
By keeping a food diary, you can track what you have eaten before a breakout, and also discuss the next steps with your doctor.