For almost two decades, Brazilian model Adriana Lima has walked the runway in next to nothing for US lingerie brand Victoria's Secret.
She's the longest-running model for the brand, and earlier this year, the 36-year-old was named Victoria's Secret's most influential Angel thanks to her large and engaged social media following.
Just three weeks ago, Lima walked for the brand at their annual show, alongside the likes of Bella Hadid, Karlie Kloss and Alessandra Ambrosio.
Now, it appears she wants to hang up her Angel wings for good.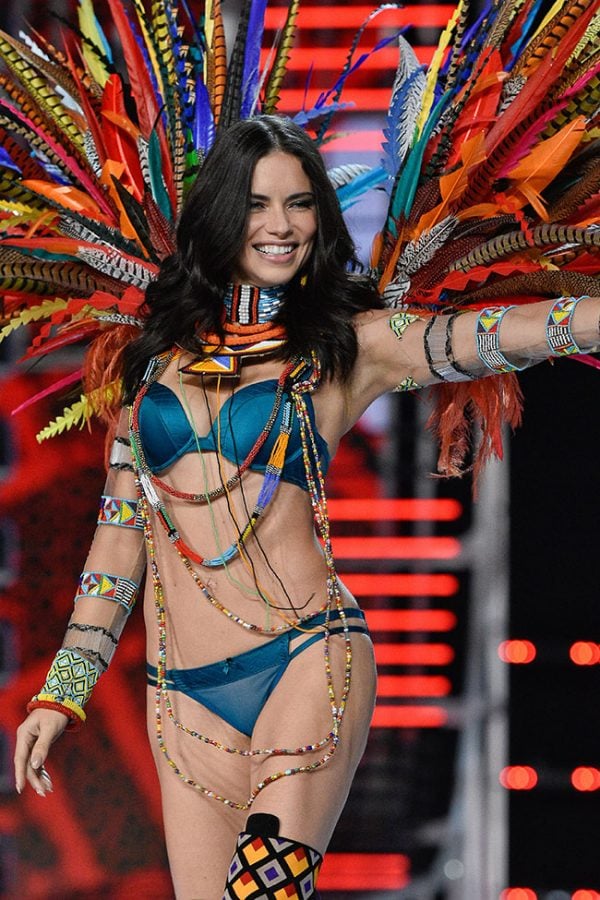 Not because she's had enough of life in the spotlight. Not because she feels "too old" for an industry that's dominated by young, social media celebrities like Kendall Jenner. Not because she wants to spend more time with her two children.
These things may very well have factored in her decision, but it appears Lima has been inspired to step away from Victoria's Secret for another reason altogether: she no longer wants to contribute to an industry that compels other women to feel bad about themselves or their bodies.
Sharing a note to her fans on Instagram, Lima said it was the confession of a close friend who got her thinking about what her job meant for women.
"A friend approached me to share that she was unhappy with her body," she wrote to her 11.5 million fans.
"It made me think... that everyday in my life, I wake up thinking, how do I look? Was I going to be accepted in my job? And in that moment I realised that majority of woman probably wake up every morning trying to fit in a stereotype that society/social media/fashion etc imposed."
"That's not a way of living and beyond that... that's not physically and mentally healthy, so I decided to make that change.
"I will not take of my clothes anymore for a empty cause (sic)."
LISTEN: Mamamia Out Loud asks, is Victoria's Secret completely outdated? Post continues after audio.
While many criticised the supermodel for coming to the realisation 20 years into her career, perhaps it took the insecurities of a close friend to make Adriana realise the impact her industry was really having on the women she loved the most.
Perhaps it was one of Adriana's fellow Angels that confessed her insecurities. Perhaps it was a relative. Perhaps it was a mum-of-three who she met in yoga class.
It doesn't really matter, but we all know the sinking feeling we get when a friend or loved one who we believe is beautiful, confident and healthy reveals that they feel the exact opposite on the inside.
The model didn't specifically reference Victoria's Secret in her post, instead referencing a phone call she got about taking part in a "sexy video" for a brand that would be shared on social media.
She did, however, seem to acknowledge that the very nature of her job - to model the societal standard of how a woman's body should look and what she should wear - was problematic.
"We 'as woman' can't be continuing to live in a world with such superficial values (sic)," she shared on Instagram.
"I will make that change. I will start with me."
The model is yet to confirm whether she will step down from her Angel duties - after all, she told People magazine she planned on working with Victoria's Secret for at least two more years just last month - but some eagle-eyed fans have noticed she seems to have unfollowed the senior creative executive at Victoria's Secret, Ed Razek, and a number of other Victoria's Secret Angels.
LISTEN to the latest episode of Mamamia Out Loud, available now: