Adele has hit back at online trolls who have compared her absolutely stunning appearance at the Grammy's to Princess Fiona from Shrek. 
The British singer stole the show at the 59th Grammy Awards last month, picking up an impressive five awards, including album of year.
However, internet trolls have tried to dim the Hello singer's limelight, by comparing the floor-sweeping Givenchy gown that she wore to an animated swamp ogre's dress.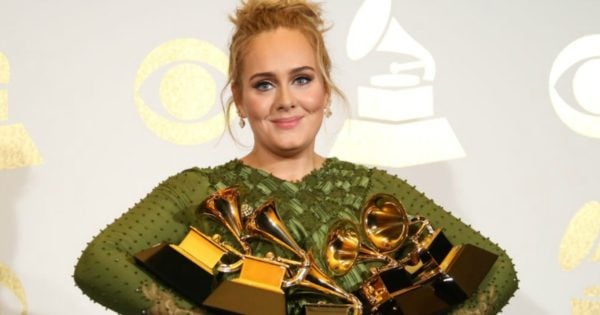 Adele demonstrated that she's above the petty attacks, announcing: 'I don't f***ing care. It was Givenchy Couture!'
The 28-year-old singer isn't phased by the personal attacks and she retold the story with a chuckle.
"Before the Grammy's I had this dress right, I wore this green dress, everyone said I looked like Fiona from Shrek. They did," she told her fans at the Perth concert.
The Recap: The Oscars 2017.