Rumour has it that British songstress Adele is married to Simon Konecki, the father of her child.
And at last the 28-year-old has confirmed that the rumours are true.
The singer-songwriter put months of media speculation to rest while on stage in Brisbane on Sunday, telling concert-goers, "I'm married now".
Adele's marriage to the Konecki, who is the father of her four-year-old son Angelo, has been the subject of rumours since she was snapped wearing a wedding band in December.
Suspicions were again raised when Adele thanked her "husband" at the Grammy awards last month, but did not comment further.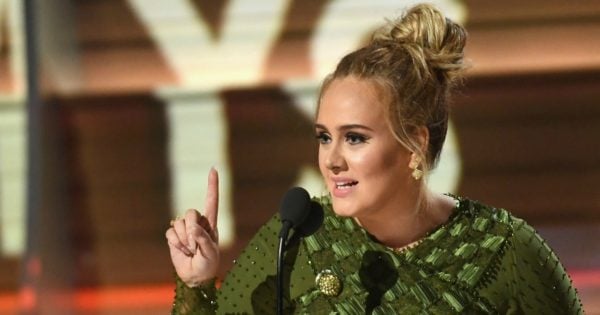 The star finally made the admission on stage when describing the moment she had played 'Someone Like You' to close friends and family.
"I could see in their eyes as they were listening to it on their headphones that it reminded them of something or someone," she told the crowd.
"That's what I wanted to remember, how it was I felt at the beginning of the relationship that inspired that record."
Listen: Meanwhile, Victoria's Secret model Miranda Kerr is waiting 'til marriage.

Adele said that this was the feeling she wanted to recreate in the song.
"Because as bad as a breakup can be, as bitter and horrible and messy as it can be, that feeling when you first fall for someone is the best feeling on earth, and I am addicted to that feeling.
"Obviously I can't go through with those feelings because I'm married now. I've found my next person."
Looks like the newlywed won't be making phone calls from the other side to ex-boyfriends anytime soon.
While Adele hasn't yet revealed any details from the ceremony, it was reported in November that the wedding would be a low-key affair.
"Adele is still on tour so she would be happy with a simple registry office and knees-up with her closest friends," a source told Heat magazine.