Fans of Adele have sent the 29-year-old an incredible message of love after the pop superstar was forced to pull out of two London shows over the weekend due to illness.
Sharing the sad news via Instagram on Friday, the mum-of-one wrote, "The last two nights at Wembley have been the biggest and best shows of my life… However, I've struggled vocally on both nights. I had to push a lot harder than I normally do."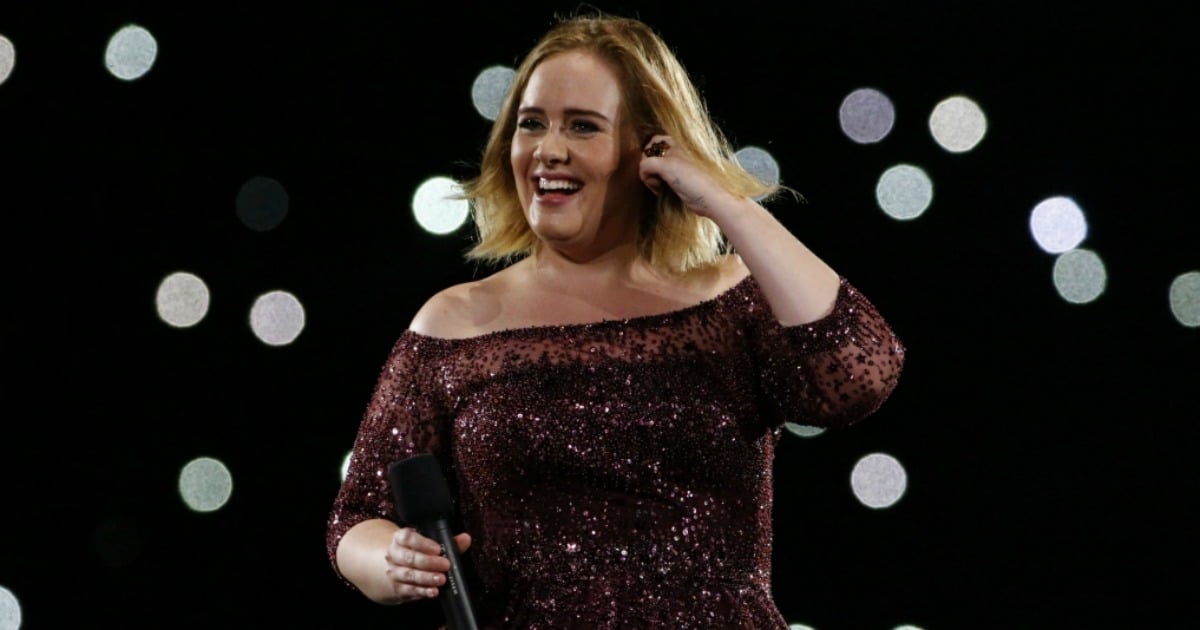 The Hello singer shared that having powered through the majority of her 123 date tour she had damaged her vocal cords, and on doctor's orders would have to rest.
"I'm already maxed out on steroids and aids for my voice," her post continued, adding, "I'm so desperate to do them [the shows] that I've even considered miming, just to be in front of you and be with you. But I've never done it and I cannot in a million years do that to you. It wouldn't be the real me up there."
And despite their palpable disappointment, a number of super fans sent their idol the ultimate tribute, heading to Wembley Stadium to sing her songs together in honour of the night that would have been.
"@Adele even if you can not sing, it's us, your fans outside the stadium singing for you," one Twitter user wrote. "#WeLoveYouAdele and we thank you for everything!"Another shared, "The Daydreamers all gathered outside of Wembley tonight to honor @adele #WeLoveYouAdele." 
The videos and messages of support for Adele came hours after a number of fans shared their anger at her cancellation, saying they had lost hundreds of dollars in transport and hotel costs.
"Adele cancelling her show tomorrow night saying shel [sic] refund tickets ... bet she won't refund the train down," one Twitter user wrote.
Another agreed, saying she had "zero work ethic. Many artists perform well into their 60s/70s while wouldn't dream of letting their fans down."
We hope you feel better soon, Adele.