Right now, Adele's acceptance speech for the Album of the Year Grammy Award is the talk of the town (and by town, I mean… the world).
In her emotional speech, the Hello singer articulated her deep admiration for fellow nominee Beyonce, insisting her epic album Lemonade should have won instead.
She even added some dramatic flair by snapping her trophy in half, though it's since been reported this was not intentional. Oh, Adele.
However, it seems that while we were all distracted by her Beyonce love-in, Adele subtly (and perhaps accidentally) confirmed a very personal long-standing rumour about herself. All it took was one two-syllable word.
Concluding her speech, the 28-year-old said, "The Academy, I love you. My manager, my husband and my son — you're the only reason I do it."
WAIT WAIT WAIT, HOLD UP. Husband?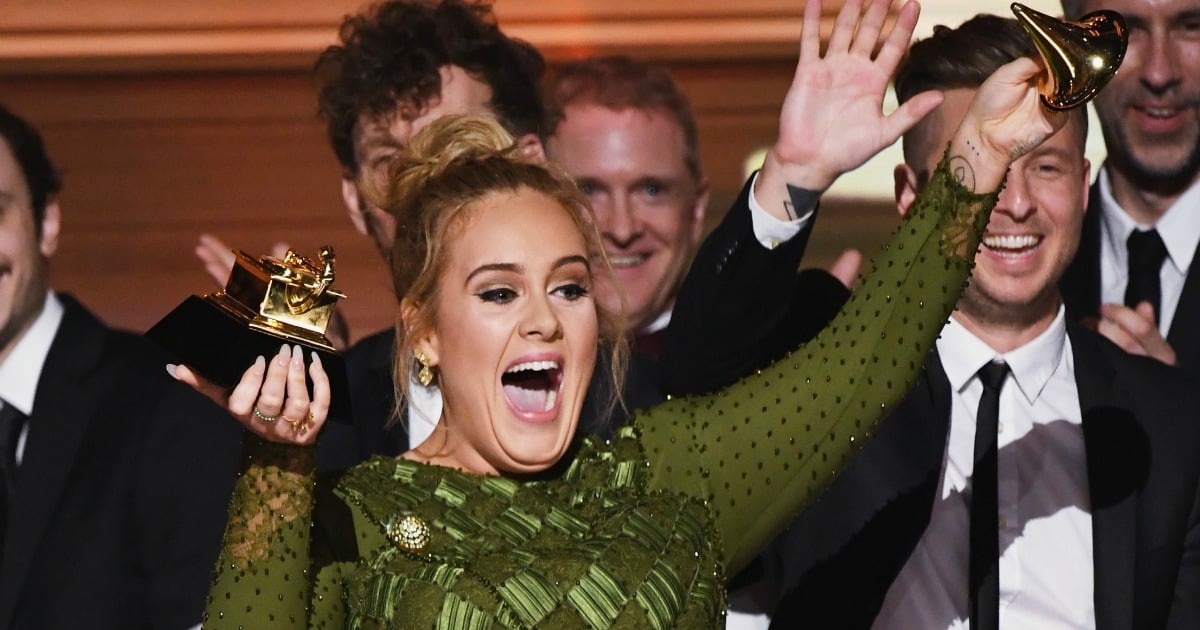 Adele has been with her partner Simon Konecki for several years, and the pair have a young son named Angelo.
As Us Weekly reports, rumours of a wedding emerged earlier this year after the two were spotted with matching bands on their ring fingers. Tabloid reports of a "secret ceremony" were also swirling back in December.
As far as Adele's fans are concerned, her Grammys speech effectively let the cat out of the bag (the excitement levels on Twitter are... extreme). But in the press room later in the night, the singer referred to Konecki as her "partner", so it all remains a bit murky.