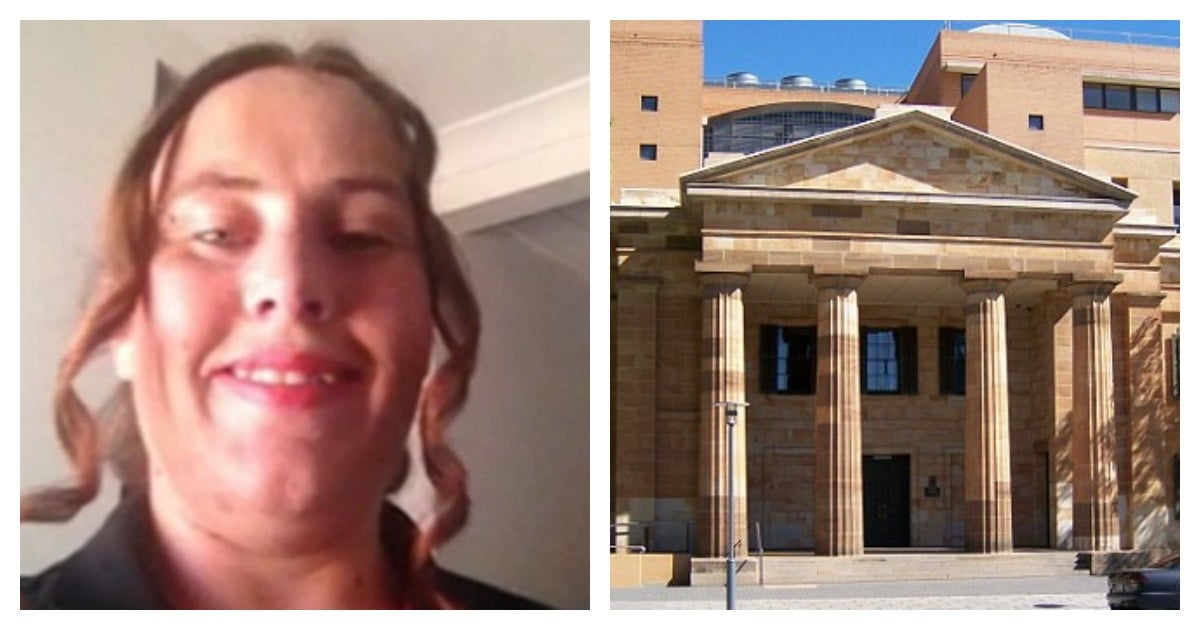 It was hot on February 12, 2014 in Adelaide. The kind of hot where the locals escape to shopping malls to get out of the heat.
The kind of hot where an ice cold treat from a fast food restaurant hits the spot.
The kind of hot where should a three-year-old be sleeping he best be left as he would no doubt wake and hot and cranky and be too irritable to walk around the shops – or at least thats what one mother thought.
So on February 12 2014 when her three-year-old fell asleep in the car on the way to Tea Tree Plaza in Adelaide's north Trisha Joy Ownsworth, 37 left him there fast asleep in the back of her station wagon.
Ms Ownsworth was with her teenage daughter and they popped into Big W, grabbed themselves a McFlurry and shopped all the while oblivious to the calls over the loudspeaker for the owner of a blue station wagon.
All the while enjoying their shopping, because as the mother's lawyer said the three-year-old asleep in her car had "slipped her mind."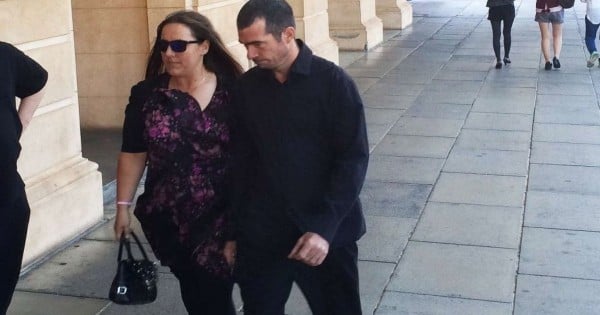 Trisha Ownsworth in court yesterday ( Image via Seven News)
Meanwhile out in the carpark all hell had broken lose.
A passerby, Nathan Baker, was walking through the car park to catch a bus when he says he heard a child crying and screaming.
He yelled to a worker at a nearby car wash business  to call security.
"[The boy] was very red, very red — just jumping up and down and just crying," Mr Baker said.
A security guard and a manager were alerted and paramedics were called.
"The child just appeared to be very hot, sweaty, sort of red in the face and the skin. As we got him out of the car he was quite hot to touch," he said.
Mr Holland said they coaxed the boy across to a partially open window to be able to lift him from the vehicle.
Finally Ms Onsworth had finished her shopping and began to return to her car, as she approached she saw paramedics with her sons and her vehicle surrounded by people.
An ambulance officer allegedly heard her say something like: "Oh my God, I can't believe I forgot him. I'm here now. Can't I just leave with him? I only popped into Big W for a few minutes".
Paramedics told her that police were on their way.
According to evidence she then said "Am I in any trouble?"
Paramedics were called to the car to release the boy. Image via Ten News.
A few minutes that turned into 51 minutes while her toddler screamed for help from the car in 41 degree heat.
Yesterday Trisha Joy Ownsworth faced court on trial for one count of aggravated creating risk of serious harm.
Prosecutor Andrew Fowler-Walker alleged Ownsworth had deliberately locked the boy in the car because she had left one of the car windows down.
Mrt Fowler-Walker said she deliberately left her son in the car because he was sleeping and she didn't want to deal with a cranky child.
"From her own record of interview, in the prosecution's submission, she had a clear motive to leave her son in the car while she took her daughter shopping," he said.
"She did not want to wake him because he gets irritable and complains and says he's too tired to walk anywhere and that's what happened in this case."
"It is the prosecution case that she did not forget her son," he said.
"She had a clear motive to keep her son in the car while she took her daughter shopping ."
The prosecutor told the court she was gone for 51 minutes.
"By the time the accused came wandering back from McDonald's through Myer and stumbled across her child with the ambulance officer, that was a period of 51 minutes, so she was away from the child for 51 minutes," he said.
She asked paramedics "Am I in trouble?" Image via Seven News.
Defence lawyer Adam Gaite told the court the key dispute was whether she had intentionally left her child in the car.
He said that his client genuinely forgot,  that her son "slipped her mind."
"You might immediately be wondering how could a mother do that? How could a mother simply forget her son was in the car (on a day) in excess of 40C?
"Well the term forget or forgot means all sort of things. What I … will be seeking to show is that she genuinely had this moment of inadvertence and you will hear why.
"Now this was a monumental case of inadvertence but it doesn't place her, in my respectful submission, in the category of a criminal, which is what the prosecution are presenting."
Her lawyer said that his client genuinely forgot that he "slipped her mind." Image via Seven News.
More than 200 children have died worldwide over the past 15 years  after being left behind in cars in what is termed "forgotten baby syndrome"
In 2009 a Pulitzer Prize-winning article in The Washington Post examined cases of what it called "fatal distraction", in which an "otherwise loving and attentive parent" can forget a child is in the car.
Gene Weitgarten outlined the case of 49-year-old father and businessman Miles Harrison who preoccupied by problems at work forgot to drop his toddler son at daycare. The boy remained strapped into a car seat for nearly nine hours, after Harrison parked the car in an office parking lot on a hot summer's day and tragically his son died.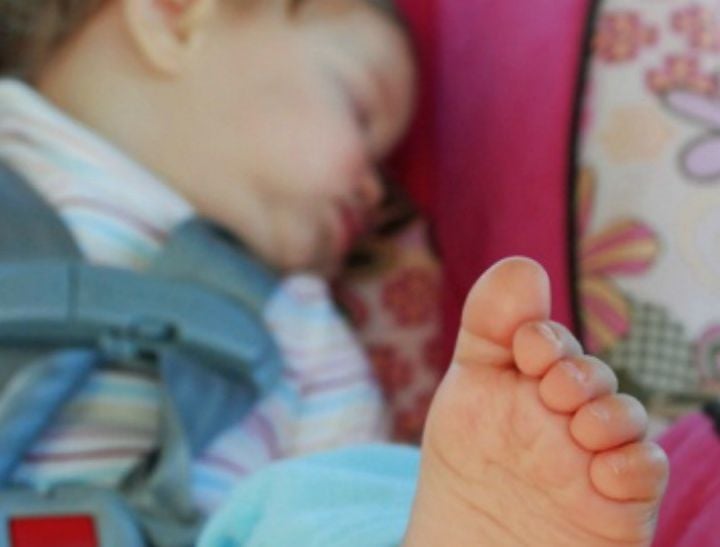 More than 200 children have died worldwide over the past 15 years from being left in hot cars. Image via IStock.
Memory expert David Diamond, from the University of South Tampa, said that the quality of prior parental care was irrelevant, that it was more likely that stress had affected parents' brain function and memory. "The important factors that keep showing up involve a combination of stress, emotion, lack of sleep and change in routine," he said.
In July 2014 Bendigo mother Jayde Poole was charged with manslaughter and conduct endangering life after the death of her six-month-old daughter, when she allegedly forgot to take the child from the back seat.
The 28-year-old said she had driven to the shop with her six-year-old son and baby daughter to buy takeaway food. Returning home, she and her son had gone inside, but she said she forgot to remove her baby daughter until 2 1/2 hours later, but it was too late.
Last year after a very public trial Jayde Poole was found not guilty.
Ownsworth was lucky. Her son was rushed to hospital but was unharmed.
She however may still face the consequences.
Her trial continues today.