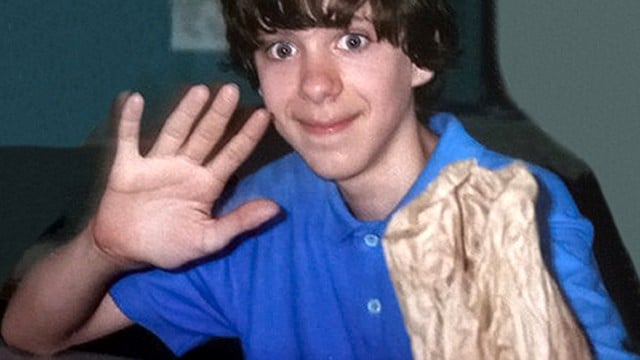 They're the words you would never expect a parent to say.
But over a year since his son Adam killed 20 children and six staff at a primary school in Newtown, Connecticut, Peter Lanza has spoken, and says he wishes his child had never been born.
"That's not a natural thing, when you're thinking about your kid," Lanza tells The New Yorker's Andrew Soloman. "But, God, there's no question. There can only be one conclusion, when you finally get there."

Lanza's words are almost shockingly honest. Even in the wake of something as awful as the Sandy Hook massacre, we still expect the parents of a perpetrator to speak about the 'good' or 'kind' child they raised. But Lanza believes his son would have killed him "in a heartbeat" if given the chance.
"You can't get any more evil," he says of Adam's crime. "How much do I beat up on myself about the fact that he's my son? A lot."
This interview marks the first time Lanza, a finance executive, has spoken publicly about the shooting. Considering the unthinkably tragic events that transpired, and the loss of both his ex-wife and son, his silence is hardly surprising. Lanza says he's spoken out because he wants people "to be afraid of the fact that this could happen to them".
On 14 December 2012, Adam, who was 20 at the time, shot dead his mother Nancy Lanza at their home before driving to the Sandy Hook elementary school and opening fire. He then turned the gun on himself as the first police officers arrived on the scene.
Lanza hadn't seen or spoken to Adam for two years when the shooting took place, and says he wouldn't have recognised the person his son had become.
According to his heartbroken father, Adam was just a "normal little weird kid"; but by the time he reached middle school it had become "crystal clear" something wasn't right.