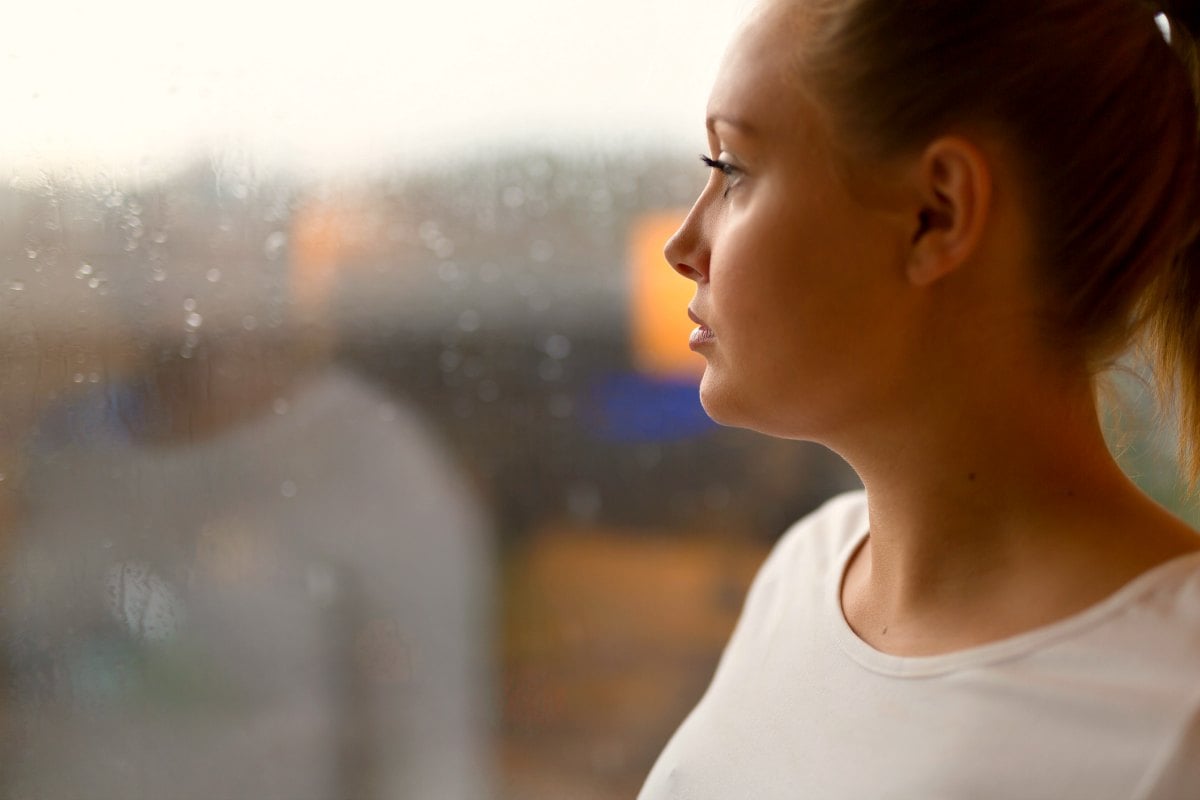 WARNING: This post contains mentions of domestic violence and may be triggering for some readers.
Being in a controlling and possessive relationship doesn't happen overnight. You don't go on a first date and get given a list of rules to abide by. It's painstakingly slow and dotted with red flags that seem too insignificant to challenge in the moment. You sacrifice and surrender and relent, bit by bit, until you become a shell of who you were at the start of the relationship.
I met James* when I was 17 years old. He was attractive, charming and, much to my surprise, he seemed into me. I had graduated from high school on that very night, and my outrageously fake ID had allowed me access in to a nightclub with all my friends. While they all seemed to exude self-confidence and flourish in the nightclub environment, I quietly struggled to feel like I belonged in the big, bad world of young adulthood. I was small and scrawny, but out of all the beautiful women in that room, James chose to talk to me. I fell for it. We added each other on Facebook, exchanged numbers and started talking to each other daily. Then, we started seeing each other whenever we could. After six months, we decided to make things official and announce ourselves as boyfriend and girlfriend.
As things got serious, his control intensified under the guise of concern and love. I was offered the perfect bartending job that would allow me to study throughout the week and earn pocket money on the weekend. James was livid. Why would you want a job that opens you up to opportunistic men? A job that makes me sickeningly anxious for your safety? Do you understand how embarrassing it will be to tell people my girlfriend is a bartender? I was fiery and strong-headed, and because James wasn't employed, I thought that he didn't have the right to tell me if I could take this job. So, I took it.
After ignoring me for two days, he arrived at my home with a piece of jewellery and apologised for overreacting. However, he started lingering around the bar on weekends and drunkenly confronting any men that appeared to be looking at me for longer than he deemed necessary. My co-workers started picking up on his behaviour and gently expressed their concerns with me. I kindly brushed them off, reassuring them that he was just adjusting to my role and looking out for my safety. Then, one night when the venue was at full capacity, I didn't have the time to stop and talk to him properly at the bar. He turned around, punched a hole in the wall and left. I remember looking at the wall with wide eyes and being afraid to turn around and make eye contact with anyone that witnessed it. Instead of fearing for my own safety, I remember feeling an overwhelming sense of guilt for making this loving man so angry. I quit my job without notice.
We document the signs of an abuser, as told through his victim's phone.