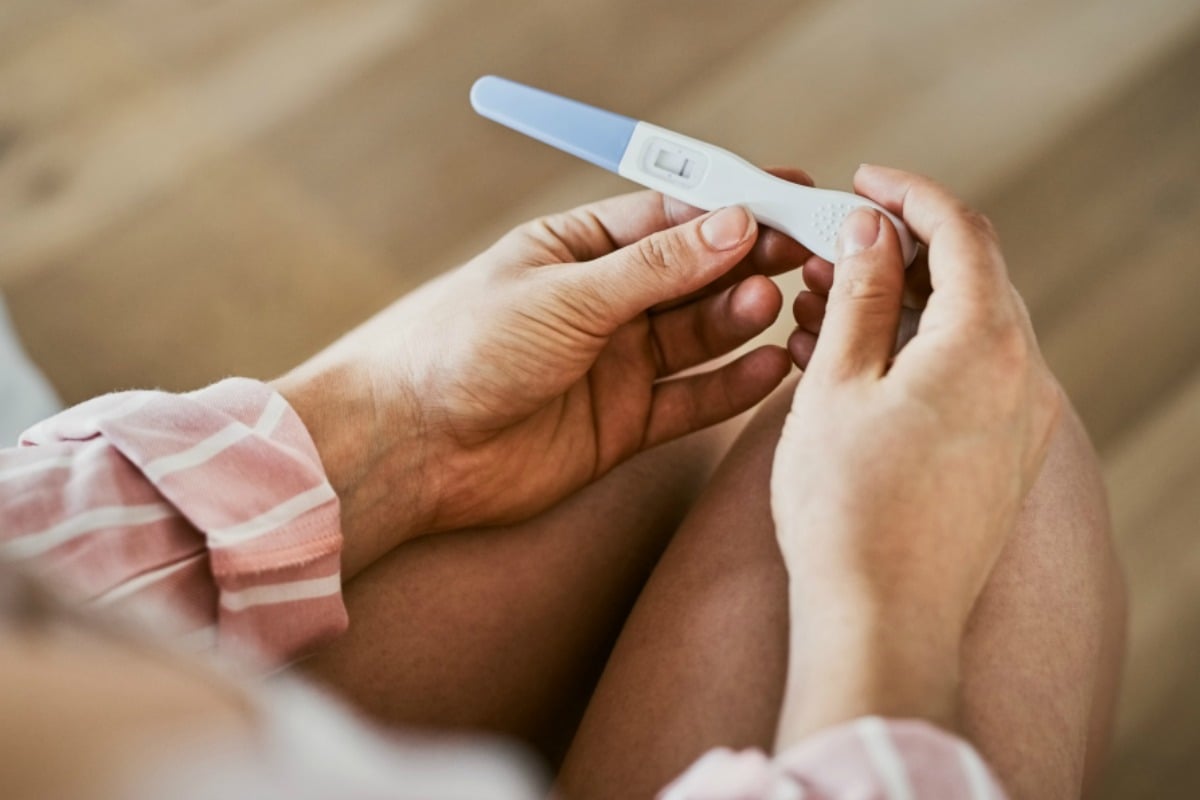 The walls of George Delgado's Family Health Care Clinic in California are plastered with stock images of women looking sad. Some of them are crying. Others just appear miserable.
One of those sad-looking women is accompanied by the text, "I wish I never did it". Another reads, "I wish I could go back and change things."
Delgado is a pro-life gynecologist.
And the women on his walls are meant to provide a glimpse into what life looks like for women who choose to have an abortion.
WATCH: Women share what it was like having abortions before they were legal. Post continues below. 
Delgado's message, however, doesn't stop there.
His website 'Abortion Pill Reversal' (which Mamamia has chosen not to link to in order to prevent the spread of irresponsible health information) asks in imposing capital letters: "REGRET TAKING THE ABORTION PILL?"
A woman covers her face in the background.
"IT MAY NOT BE TOO LATE TO SAVE YOUR PREGNANCY," his site reads, encouraging users to call their 24/7 hotline.
The site then boasts eight 'success' stories about women who were filled with "regret and guilt" and then learned a reversal process was possible.
"I have been given a second chance," Maria writes, "and was gifted with a precious little girl."
This isn't, however, a bizarre and confusing message consigned to one doctor or one clinic in California.
In six US states including Arkansas, Idaho, South Dakota and Virginia, which have a combined population of more than 14 million, doctors are required by law to tell patients that it is an option to change their minds about wanting an abortion.
Even after they've taken the abortion pill.
How does the abortion pill work?
The abortion pill (which you may have heard referred to as RU486 or a 'medical' abortion versus a surgical one) actually refers to two different pills, mifepristone and misoprostol, used to end a pregnancy. The abortion pill is used to end a pregnancy during the first 10 weeks of gestation.
First, you take a pill called mifepristone, which blocks the hormone progesterone responsible for the development of the foetus.
Either right away, or up to 48 hours later, you then take the second pill called misoprostol, which acts to prepare your cervix and essentially induce labour.
What is 'abortion pill reversal'?
The myth goes, that if a woman takes mifepristone, followed by a dose of progesterone, then her termination could be effectively 'reversed'.