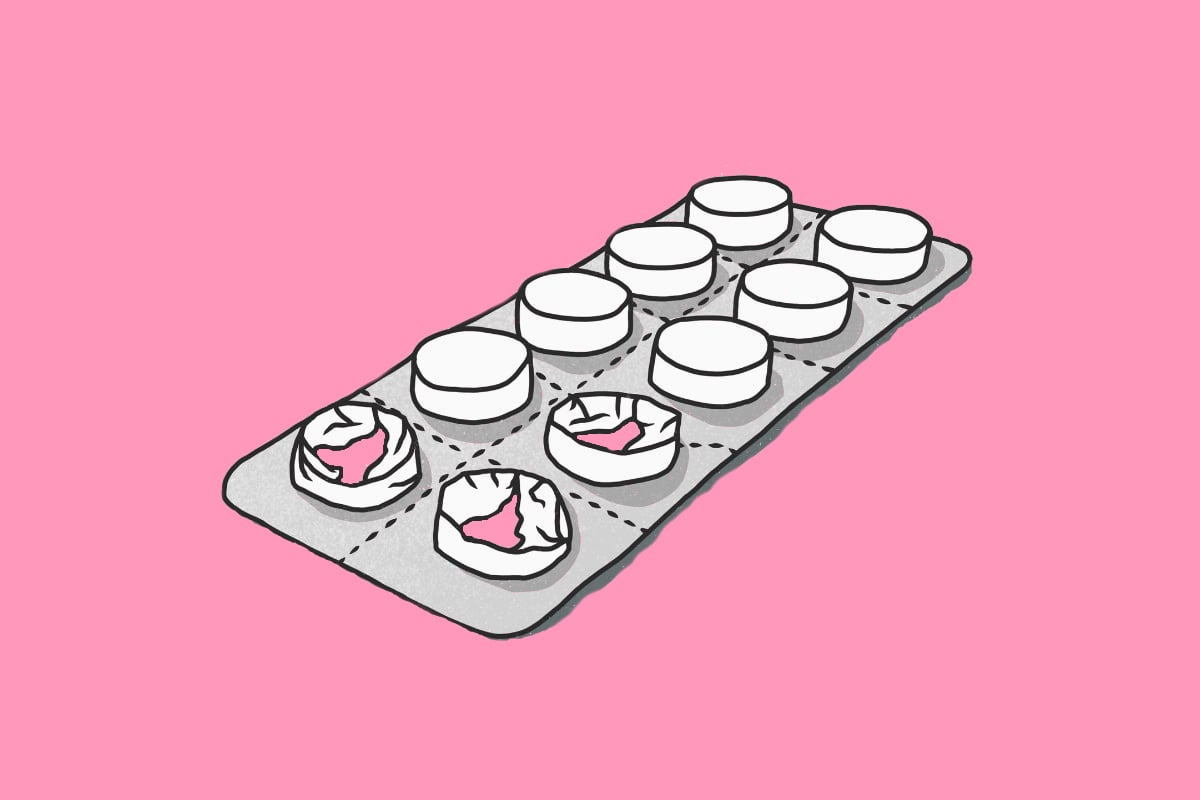 Trigger warning: This post contains information regarding abortion.
How to plan an abortion.
It's something you mightn't have thought about unless you've been in the position of needing to. Unfortunately, abortion in Australia isn't as straightforward as making a choice about your own uterus.
The process of getting an abortion in Australia is complicated.
The reality is this: like planning to buy a house or planning to have a family, planning to have an abortion – should you ever need one – is something to consider before you find yourself in the situation of needing or wanting one, because a lack of time and knowledge can limit your already limited options.
One such option is the abortion pill, otherwise known as RU486.
An option to a surgical abortion, which is a day surgery performed by a doctor or gynaecologist, the abortion pill in Australia can be taken to medically abort pregnancy at home.
Sounds simple, but it's not really.
For one, you can't always get the abortion pill from your GP. It's also expensive, and you can't buy the abortion pill over the counter.
Let's go through everything you need to know about the abortion pill, from the cost of the abortion pill and abortion pill side effects to where to get the abortion pill, should you need to.
What is the abortion pill?
The abortion pill is actually two pills – Mifepristone (RU486) and Misoprostol – taken together in what is known as a medical abortion (or non-surgical abortion). It is only available for pregnancies up to nine weeks (more on that later).
"A medical abortion is a way for a woman to have an abortion on her terms," Sydney-based General Practitioner Dr Brad McKay told Mamamia.