Just six weeks after welcoming her second daughter with her AFL player fiancé Jake Stringer last year, Abby Gilmore received a text message that would change her life.
It was from a 17-year-old schoolgirl who told Gilmore, now 24, that she had been having sex with Stringer for months.
The revelation came just a day after her fiancé had done an interview about Gilmore and his young family, telling Herald Sun how important his family was to him.
"I was just chilling with [Jake's teammate Jason Johannisen] when I got this message and just went pale," Gilmore told Herald Sun journalist Alice Coster this week.
"I showed Jason. We both had no idea."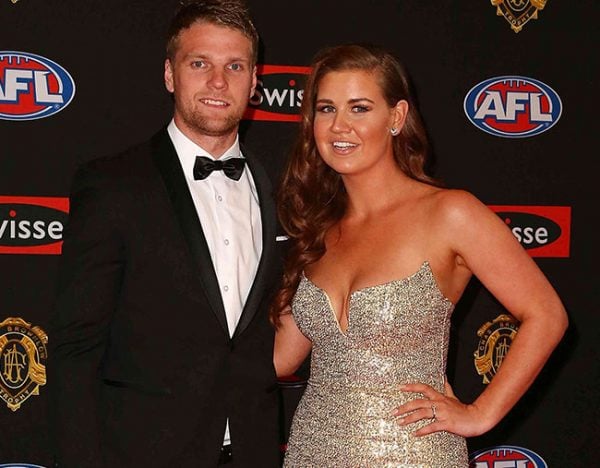 After calling the schoolgirl, Gilmore learned the pair had been sleeping together for more than four months - while she was pregnant with their second daughter, Arlo - with Jake visiting the girl's family home sometimes three times a week.
"Her parents were diehard Bulldogs supporters, they gave their blessing to this homewrecker," Gilmore said.
Soon, a long line of other women came forward alleging they had also slept with Stringer. Some even sent nude photos of her fiancé as proof.