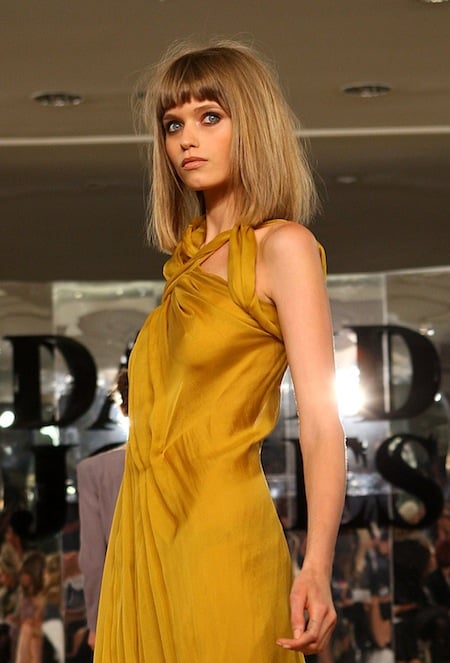 By ALYX GORMAN
In approximately three seconds, you're going to roll your eyes at me. I know this. But I'm going to say what I'm going to say anyway:
We need to be nicer to models.
There you go. I can literally hear your eyes rolling into the back of your head. But please check your prejudices at the door and listen to me for a second.
Last weekend, in the most respected weekly supplement of the most respected national newspaper in the country, The Good Weekend ran a cover story ran about Australian supermodel Abbey Lee Kershaw.
The story in question began like this:
"I've recently spent some time looking at Abbey Lee Kershaw's breasts. They are certainly nothing special; modestly proportioned, unremarkable. What is unusual about them is only that they are on display so much: she recently whipped them out for her friend, the catastrophically cool French photographer and fashion designer Hedi Slimane, who shot her naked in a bamboo grove in California last year …A former model and aspiring actor, Kershaw once told W magazine: "I like my hands. They do most of the talking." But if recent form is any guide, it's actually her tits that do the talking, and what they say is: "I am not Miranda Kerr."
The owner of the "unremarkable" breasts in question was unimpressed.
So were a lot of other people, too.