In national parks around the world, so the story goes, there are abandoned staircases. Deep in the woods, where no man appears to have ever lived, you'll find them – just a staircase, no other structure. Some of the staircases are brick, some in ruins, some perfectly sturdy, some cast iron spirals like the kind you'd find in a lighthouse, reaching up to nowhere.
At least, that is what one group of Reddit users would have us believe.
A thread about creepy happenings in national parks led to an unusual bit of folk lore emerging – user after user said they'd heard of the staircases, or had seen them, too, sometimes as far as 60 kilometres deep in the forest.
At first, the stories came from all over America – New England, West Virginia, New Hampshire, Montana, Detroit. Then sightings of the staircases came from as disparate places as Portugal, Brazil, Germany, Norway and the Philippines.
Sometimes a well-kept graveyard would be found nearby, too.
The first person to tell a story of the stairs was searchandrescuewoods, an American Reddit user who claims to be a member of a volunteer Search and Rescue (SAR) unit.
"I don't know if this is true in every SAR unit, but in mine, it's sort of an unspoken, regular thing we run into. On just about every case where we're really far into the wilderness, I'm talking 30 or 40 miles, at some point we'll find a staircase in the middle of the woods. It's almost like if you took the stairs in your house, cut them out, and put them in the forest," they write.
"I asked about it the first time I saw some, and the other officer just told me not to worry about it, that it was normal. Everyone I asked said the same thing. I wanted to go check them out, but I was told, very emphatically, that I should never go near any of them. I just sort of ignore them now when I run into them because it happens so frequently."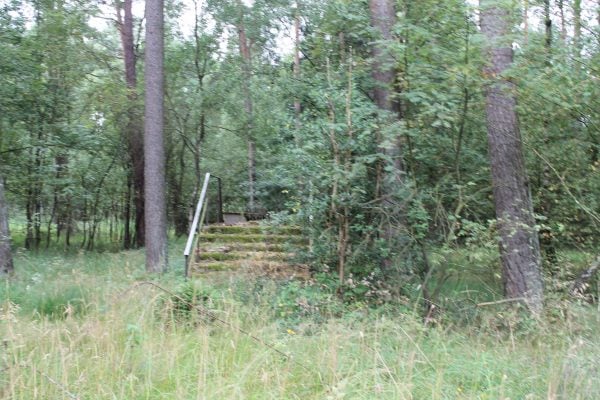 They went on to explain one SAR officer had seen staircases that were, "flipped upside down. I guess it would be like if you had a doll house, and the stairs were a separate piece. Now take that, flip it upside down so the top step is stuck in the dirt, and put it out in the woods."
Others quickly chimed in with similar experiences. "How about that. I didn't realize the stairs were that common," Reddit user jeepdave wrote.