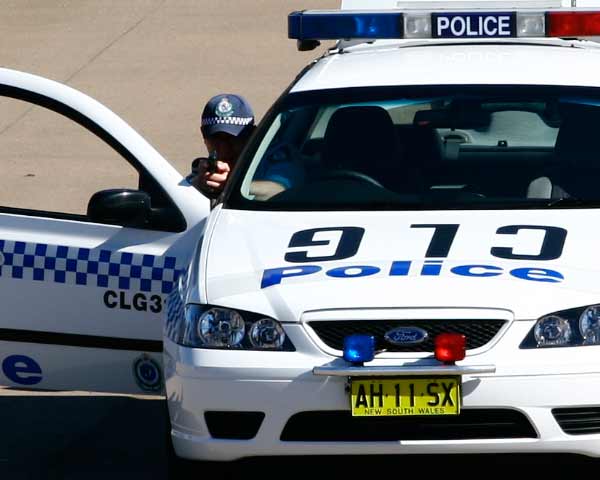 Our favourite blog from last week's iBlog Friday has been chosen! Lisa Wilson is the winner with her post at Two point five kids. Congrats Lisa! Your prize is in the mail.
I think the first time I had a glimmer of what I was getting in to was about six months after Mr Point Five and I had met.
He had just started at the academy and I had just handed my driver's license in for three months as I had accumulated one point too many. Aherm. It was the first Saturday afterwards and I grabbed my keys to duck down to our local Coles which were literally 200m at the bottom of our street.  Hubby looked at me, dumbstruck. What on earth do you think you are doing? he asked. I explained that the car needed a run and we needed groceries. But you have no licence he says. Well, duh I said, rolling my eyes, I'll drive carefully wont I? No, he said firmly, you won't and he took the keys off me.
I think this was our first major barny and I yelled and screamed at him that I was a grown and independent woman. It was MY choice, MY car, MY bad decision to make and MY consequences to suffer. I was fuming that he was treating me like a child. After I had settled down, we sat together and he explained that because I now live with a police officer who is aware of all my actions, my making decisions like that could very well not just cause ME severe consequences, but could also cost him his career and livelihood. I gaped at him.
I honestly had never considered it from the point of view that with the knowledge of what I was doing, he would be put between a rock and a very hard place with severe ramifications for him at one end. It was then I realised that not only was my husband (to be) a Police Officer, but exactly what that meant to me, as his wife, and how I must now behave in a much more mature fashion and take responsibility for his job as well as my actions.  My poor choices were no longer my own to make and from then on he drove me to Coles every weekend for three months.
I cannot think of another profession where a wife/partner shoulders so much responsibility. I mean, a judge or a politician would be frowned upon if they were aware of their partner behaving in such a manner but a Police Officer stands to lose his job and his career.