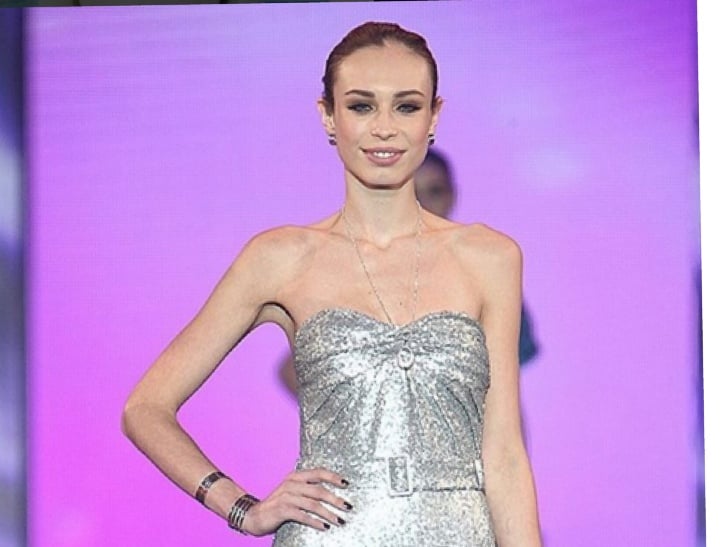 A great moment, for more than one reason.
With her navy blue eyes, icy blonde locks, and plump Angelina Jolie pout, Loiza Lamers has everything you would expect in the winner of Holland's Next Top Model. However, what we didn't expect was that she would also be transgender.
The 20-year-old revealed she had gender reassignment surgery when she made it to the top 13 in the 10th series of the show. "I'm really at a point where I can say I am very proud to be transgender," she said to the HNTM host. She went on to win the competition and walked away with a modelling contract with US agency Touche Models and $80,000 in prize money. Other Next Top Model franchises from around the world have also featured transgender contestants, with the American version first featuring trans model Isis King back in 2008. Indeed, the international modelling circuit is flying the flag for trans models, with Andreja Pejic, Geena Rocero, and Hari Nef (who was also IMG Worldwide's first ever transgender model) paving the way.  
At such a young age, it would have taken tremendous courage to come out to the hundreds of thousands of viewers who tuned in to watch her on the show. However, it was a decision that can only have a positive ripple affect among the young trans communities around the world.
"When I announced that I was born a boy, I knew I would face attention," she said.
"Luckily I received nothing but nice and sweet reactions to my participation from people. And anyone who took offence just walked circles around me."
Thank you, Loiza Lamers, and the many other trans men and women who are standing up in public. We applaud you for sharing your story and playing a crucial role in an authentic new wave of acceptance.