Ahhhh holidays. How nice it is to sit on a sun lounger by the pool; beer in one hand, book in the other.
Your holidays now might be more about reptile parks, queuing for waterslides and constant monitoring of little ones on the beach.
In fact the words 'holiday' or 'break' are essentially redundant when you consider that time away with kids often involves more work, activity and less sleep than when at home.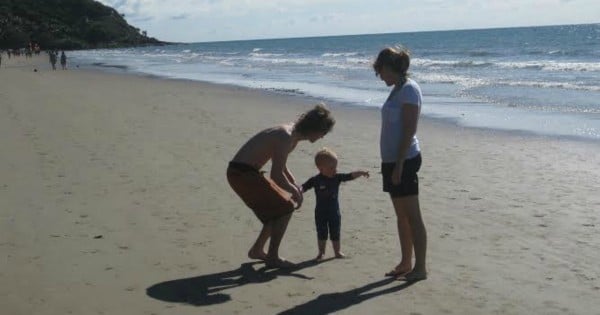 My pre-kid holidays were all about the excitement of packing nice clothes and swimmers, having a wine at the airport, arriving at the hotel and going for a refreshing swim followed by a stroll around the neighbourhood.
Since our little person came along in 2010, our family holidays were less about leisurely strolls and more about survival. Less about swim-up-bars and more about freaking out when realising someone forgot to pack the block-out-blinds. Hello 4am wake-ups.
I remember one trip in particular with our four-month-old baby to San Francisco. Sounds glamorous but what I mainly recall was the long flight, the treacherous cab ride from the airport with an ill-fitting baby seat, the ongoing jetlag and noisy neighbours at the hotel.