Ahhhh holidays. How nice it is to sit on a sun lounger by the pool; beer in one hand, book in the other.
Your holidays now might be more about reptile parks, queuing for waterslides and constant monitoring of little ones on the beach.
In fact the words 'holiday' or 'break' are essentially redundant when you consider that time away with kids often involves more work, activity and less sleep than when at home.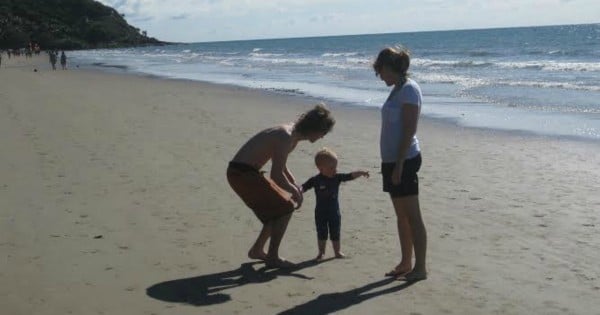 My pre-kid holidays were all about the excitement of packing nice clothes and swimmers, having a wine at the airport, arriving at the hotel and going for a refreshing swim followed by a stroll around the neighbourhood.
Since our little person came along in 2010, our family holidays were less about leisurely strolls and more about survival. Less about swim-up-bars and more about freaking out when realising someone forgot to pack the block-out-blinds. Hello 4am wake-ups.
I remember one trip in particular with our four-month-old baby to San Francisco. Sounds glamorous but what I mainly recall was the long flight, the treacherous cab ride from the airport with an ill-fitting baby seat, the ongoing jetlag and noisy neighbours at the hotel.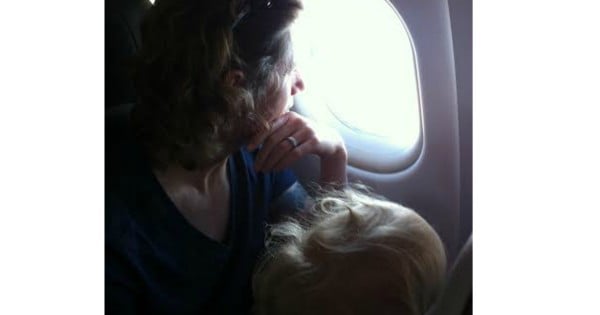 The sense of achievement and relief when we walked back in the door was immense. It was shortly followed by gloom as we contemplated the three full suitcases of washing.
While there is something to be said for taking your young family somewhere exotic, it is probably best not to consider it a holiday, more a change of scene. While we had some great times on our various attempts at trips away to Port Douglas, France and the UK, I also remember a lot of tears (from me too) as we attempted to get our son to sleep on a plane or in a tiny travel cot in an unfamiliar room.
It was after one hellish plane ride in particular when my son was still in nappies that we decided to mix up the holiday rules a little bit. I booked a weekend away to Melbourne to visit a friend and it was a revelation. While I didn't use it to catch up on sleep, the time spent just wandering around shops, have long chatty lunches and relaxing away from my family sent me home again feeling like a new woman.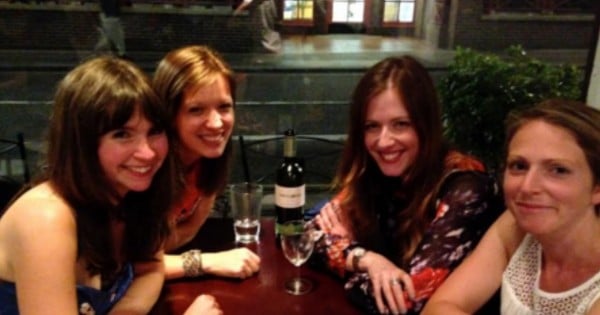 Since that time, it has become a family tradition and while we still do things as a family, my husband and I have both benefitted from fun weekends and even weeks away from home.
I am always surprised when I meet people, women in particular, who have never spent a night away from the kids and their oldest might be three, four or even five. While I don't think going away for weeks at a time is the right move for every family, for ours it works.
I have just returned from two weeks in the UK visiting family and friends. I got to have long conversations and leisurely meals without needing to deflect the 'mummmm I'm bored' statements or feel guilty about letting him spend two hours playing Angry Birds on the iPad just to get through a train journey
I wandered around museums in London, went for walks, enjoyed dinners and just had a lovely time being myself – not a wife, or a mother – just me.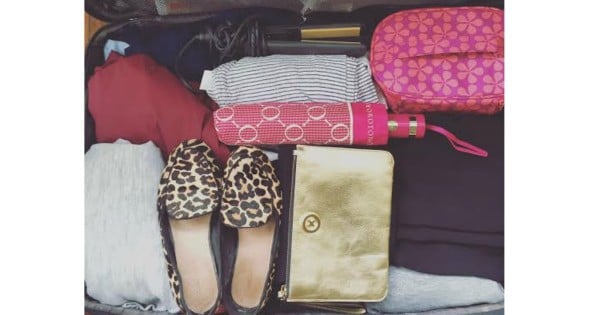 My husband spent two weeks in charge of the wee man with support from his family and although it wasn't always smooth sailing, the bonding father and son time was great for their relationship and they are closer than ever.
The airport reunion was so exciting and the joy of seeing their faces after missing them very much was intense and I have since enjoyed precious time with them both.
Ultimately – I feel relaxed, refreshed and massively grateful for the proper break from everyday life and responsibility. My husband will have his turn away later in the year when my parents come for a visit and by then, he'll need it.
While I am starting to see much more joy and less work in family holidays as our son grows older, the 'holidaying solo' thing is something we want to keep on doing and it is not just me championing the cause. My sister took two weeks away from her two children to visit us here last year and my brother in law returned the favour by going alone to South Africa to visit his family.
Mamamia's top 10 travel destinations for 2016. Post continues after video… 
Many more friends are going on yoga retreats, girls' weekends or Bali getaways and reaping the benefits that a holiday without the family brings.
Men have been going on business trips, golfing holidays or expeditions to far flung destinations for hundreds of years without feeling guilty or having their parental love questioned.
I for one think it is time us women let go of the parental guilt and caught up with the menfolk.
Now call your girlfriend and book that plane ticket, I'll be right behind you.