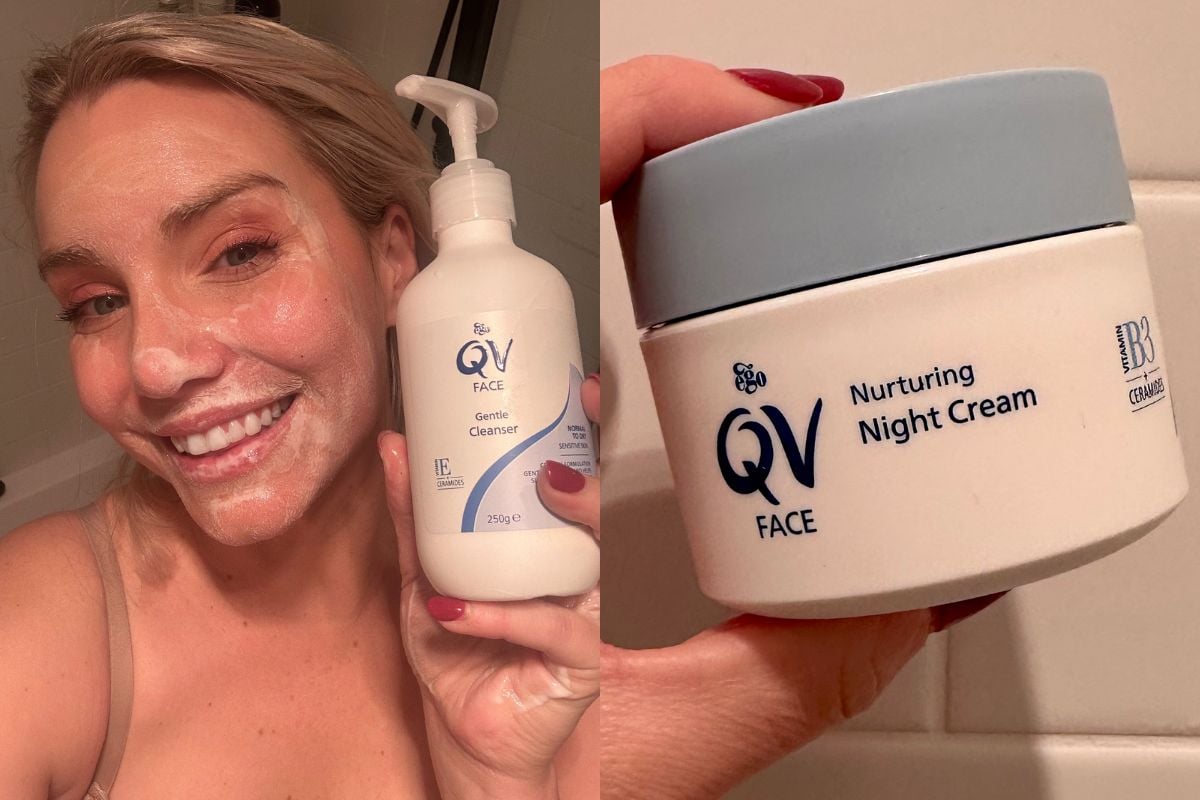 You know how there are some brands you just trust? They've been around for yonks, they're available at all the stores, and they always do what they say they're going to do? QV, is one of those brands. They're so reliable you almost look past them. Yet, there are so many bad products out there that you always seem to venture back to the reliable ones.
I first tried the new QV Face products last year and couldn't stop banging on about them on the You Beauty podcast, which I co-host three days a week. I was SO impressed with how hydrating they are and the luxuriousness of the formulas for such an affordable price.
For context, let me tell you about my skin because it's a real mess. It's so sensitive, literally everything seems to make me red for a solid 30 minutes. It's definitely not cute in the morning if I need to look presentable. And the dehydration... my goodness, my face is like a drought-stricken river bed, begging for some water. This is why I need good hydrating products that are going to effectively give my skin some hydration, and quickly.
What is QV Face skincare?
The QV Face range offers a complete skincare regime, from cleansers to moisturisers. These products have recently been reformulated with ceramides, and each product is completely free from fragrance and combines ingredients like, niacinamide, avemide15, vitamin B3 complex, and safflower oil to help protect and hydrate delicate skin. In simple non-science words, they are formulated with clever ingredients that make your skin firmer and your complexion clearer and more radiant.